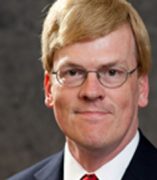 David Crowe, DDS, PhD
Professor
Periodontics
Contact
Address:
801 S. Paulina St., IL 60612
Email:
Selected Publications
Wu J, Crowe DL. 2020. Telomere DNA damage regulates prostate cancer tumorigenesis. Mol Cancer Res 18:1326-1339 (journal cover article)
Lagunas AM, Francis M, Maniar NB, Nikolova GN, Wu J, Crowe DL. 2019. Paracrine interaction of cancer stem cell populations is regulated by the senescence associated secretory phenotype. Mol Cancer Res 17:1480-1492
Wu J, Crowe DL. 2019. Molecular and cellular basis of mammary gland fibrosis and cancer risk. Int J Cancer 144:2239-2253
Lagunas AM, Wu J, Crowe DL. 2017. Telomere DNA damage signaling regulates cancer stem cell evolution, epithelial mesenchymal transition, and metastasis. Oncotarget 8:80139-80155 (priority research paper)
Kramer K, Wu J, Crowe DL. 2016. Tumor suppressor control of the cancer stem cell niche. Oncogene 35:4165-4178
Research Currently in Progress
The incidence of head and neck cancer is increasing in the United States.  Most oral cavity cancers are caused by use of tobacco products, and oropharyngeal cancers have been associated with human papillomavirus.  Oral cancers contain dividing cells which have different abilities to form new tumors.  Our laboratory is interested in the genetics, molecular, and cellular biology of oral cancer stem cells.  Our published work in high impact cancer research journals has shown that small populations of oral cancer stem cells are primarily responsible for initiating new tumors.  Genetic deletion of these cells causes dramatic regression and differentiation of primary and metastatic oral cancers.  Oral cancer stem cells derive from multiple distinct cellular lineages and drive tumor progression through paracrine signaling to other cancer stem cell populations.  We have identified cancer stem cell biomarkers which predict clinically aggressive tumors.  Our latest research demonstrated that metastatic stem cells arise in the earliest stages of oral cancer progression.  We have also demonstrated that regulating the DNA damage response of oral cancer stem cells using targeted therapies can result in dramatic regression of primary and metastatic tumors.  By targeting these oral cancer stem cell signaling pathways, we will improve clinical outcomes for our patients with this deadly disease.