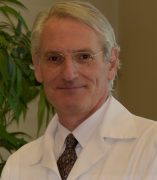 Ales Obrez, DMD, PhD
Associate Professor
Restorative Dentistry
Contact
Address:
801 S. Paulina St., IL 60612
Email:
About
Awards & Recognitions
Omicron Kappa Upsilon National Dental Society, Sigma Chapter, Faculty Award
Jon Daniel Teaching Scholar, College of Dentistry, University of Illinois at Chicago
Scholarly interests
Dr. Obrez' clinical and research interest in physiology and pathophysiology of the masticatory system is reflected in his specialized patient care, research, numerous national and international presentations and publications, mentoring of student research, and in his teaching of the undergraduate, graduate, and continuing education courses focused on Prosthodontics, Dental Occlusion, Temporomandibular Disorders and Dental Sleep Medicine.
Clinical activities & specialties
Prosthodontics
Temporomandibular disorders (TMD)
Dental Sleep Medicine
Selected Publications
Obrez, A., Grussing, P.G. (1999): Opinions and feelings on eating with complete dentures: a qualitative inquiry.  Spec. Care Dent. 19(5): 225-229.
Kusnoto, J., Evans, C.A., BeGole, E.A., Obrez, A. (2002): Orthodontic correction of transverse arch asymmetries.  Am J Orthod Dentofacial Orthop. 121(1): 38-45.
Greene, C., Obrez, A. (2003): Mandibular repositioning in the treatment of TMD: a critical analysis.  Alpha Omegan  96(2): 40-46.
Scapino, R.P., Obrez, A., Greising, D. (2006): The organization and function of the collagen fiber system of the human temporomandibular joint disk and its attachments.  Cells Tissues Organs, 182(3-4): 201-225.
Crawford, J.M., Adami, G., Johnson, B.R., Knight, G.W., Knoernschild, K., Obrez, A., Patston, P., Punwani, I., Zaki, A.M., Licari, F.W. (2007): Curriculum restructuring at a North American school: rationale and process of change.  J. Dental Ed.  71(4): 524-531.
Greene, C., Obrez, A. (2007): Mandibular repositioning and treatment of temporomandibular disorders.   Quintessence International Japan   26: 171-178.
King, K.L., Evans, C.A., Viana, G., BeGole, E., Obrez, A. (2008): Preferences for vertical position of the maxillary lateral incisors.  World J. Orthod. 9(2): 147-154.
Obrez, A., Lee, D.J., Organ, A., Yuan, J. C.-C., Knight, W. (2009): A Clinically oriented pre-patient complete denture curriculum.  J. Dental Ed. 73(10): 1194-1201.
Obrez, A., Turp, J.C., Greene, C.S. (2010): Management of the TMD patient with concurrent need of restorative dentistry. Zobozdravstveni Vestnik (Slovenian Dent. J.) 65(1-2): 3-11.
Obrez, A., Briggs, C., Buckman, J., Goldstein, L., Lamb, C., Knight, G.W. (2011): Teaching clinically relevant dental anatomy in the dental curriculum: description and assessment of an innovative module.  J. Dent. Ed. 75(6): 797-804.
Lee, D.J., Wiens, J.P., Ference, J., Donatelli, D., Smith, R.M., Dye, B.D., Obrez, A., Lang, L.A. (2012): Assessment of occlusion curriculum in predoctoral dental education: Report from ACP task force on occlusion education. J. Pros. 21: 578-587.
Greene, C., Obrez, A. (2015): Treating temporomandibular disorders with permanent mandibular repositioning – is it medically necessary? JOOO 119 (5): 489-498.
Sagun, M., Kusnoto, B., Galang-Boquiren, M.T.S., Viana, M.G.C., Obrez, A., C. Evans (1015):   Evaluation of Ricketts' and Bolton's growth prediction algorithms embedded in two     diagnostic imaging and cephalometric softwares.  J. World Fed. Ortho 4 (4): 146-150.
Education
University of Ljubljana Medical School, Faculty of Stomatology (Republic of Slovenia), DMD, 1981
University of Illinois at Chicago, postgraduate training in Prosthodontics, 1985
University of Illinois at Chicago, PhD, 1992
Licensures and Certifications
Certificate in Prosthodontics
Professional Memberships
American Association for Dental Research (AADR)
International Association for Dental Research (IADR)
American Association for Dental Research (AADR), Chicago Chapter
American Association of Dental Education (ADEA)
American Academy of Dental Sleep Medicine (AADSM)
Association of University Temporomandibular Disorders and Orofacial Pain Programs (AUTOPP)