Faculty Dental Practice – Orthodontics
Orthodontic Faculty Practice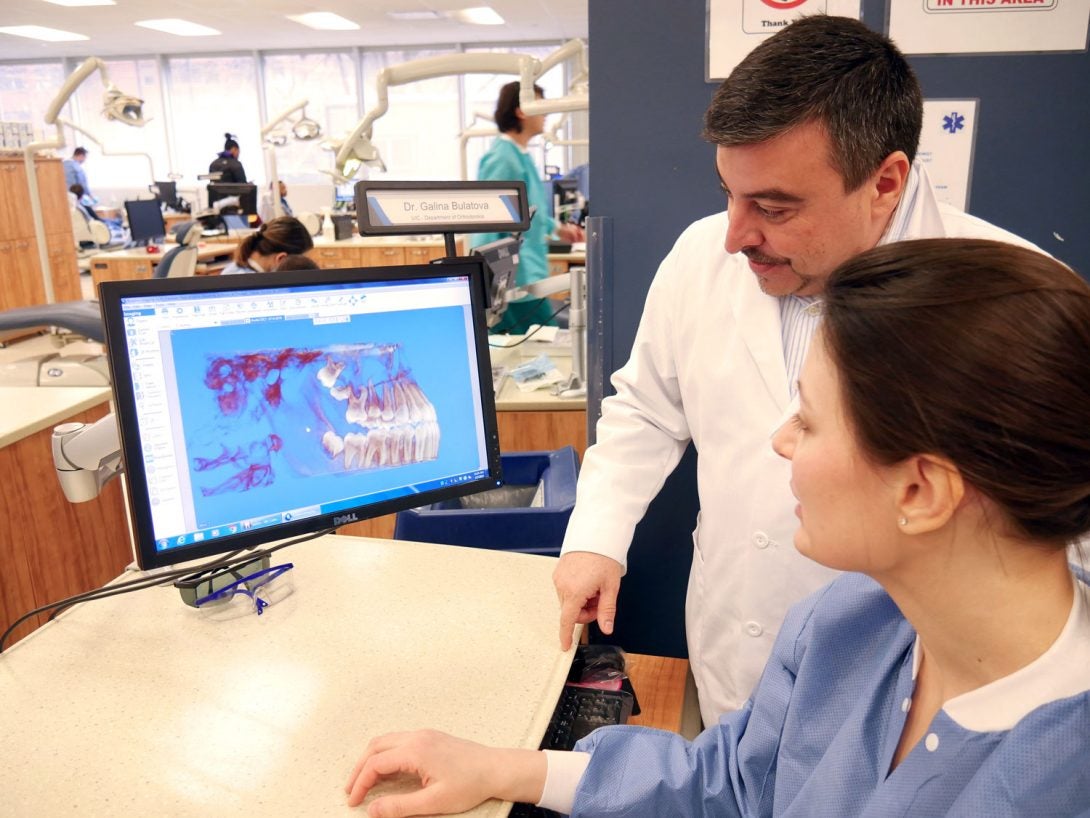 The University Of Illinois at Chicago, Orthodontic Faculty Practice provides exceptional quality care by expert clinicians who are full-time faculty members who have completed advanced training in orthodontics and have many years of clinical experience. They are at the forefront of the orthodontics profession, publishing research and teaching the next generation of dentists and orthodontic specialists.
The faculty clinic is almost like a private orthodontic practice, but the most recent advances in technology and current research shape our orthodontics practice philosophy. We treat orthodontic patients using various methods to provide them with a beautiful smile and improve the bite. We provide all aspects of orthodontic care to children, teens, and adults. Our practice works in conjunction with other UIC Dentistry practices to help patients who need interdisciplinary treatment and care, such as oral surgery.
Services Offered
Services Offered

Comprehensive orthodontics: Align the teeth for better health and esthetics.
Early and interceptive treatment: young children may need orthodontic treatment earlier to help with the eruption of teeth and Dentofacial Orthopedics for proper skeletal growth.
Adult Orthodontics: Orthodontic treatment for adults require special attention due to sophisticated restorations and periodontal health.
Combined surgical-orthodontic treatment: for complex cases involving jaw deformities.
Interdisciplinary orthodontics: Comprehensive care of complex cases requiring coordinated multi-specialty collaborations.
Traditional and self-ligating metal braces
Clear, ceramic braces
Clear aligners for teens and adults, Such as (Invisalign).
Computer-assisted orthodontic appliances including SureSmile® and Insignia.
Hidden (lingual) braces, including 3M Incognito and Harmony (hidden, or lingual braces, are fixed on the back of teeth instead of the front).
Advanced orthodontic diagnostics including 3D CBCT imaging, 3D facial scanning, 3D treatment simulation and intraoral scanning.

Price and Insurance Information

Fees vary depending on the severity of the case. We will provide an estimate of all fees at the initial exam.  We strive to give you high-quality orthodontics at an affordable price. For patients without insurance, we offer a no-interest financing plan to help you pay for your orthodontic care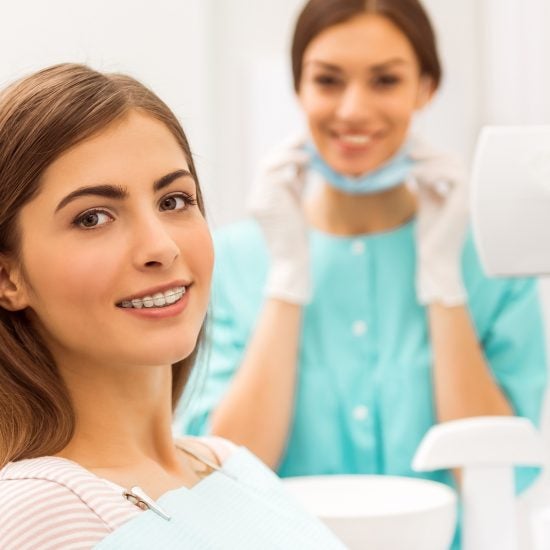 Become a Patient
Orthodontic Faculty Practice offers Free Exam (Screening) and Consultation. This exam visit will give us insight into your orthodontic needs and determine if this is the proper time to begin treatment.
Call (312) 996-7505
No doctor referral is required.
Request an appointment (online)
Meet our Team of Faculty Dentists
Our Faculty Dentists at the Department of Orthodontics work as a team to deliver the best care possible – even for the most advanced, challenging oral care needs.
Mohammed H. Elnagar DDS, MS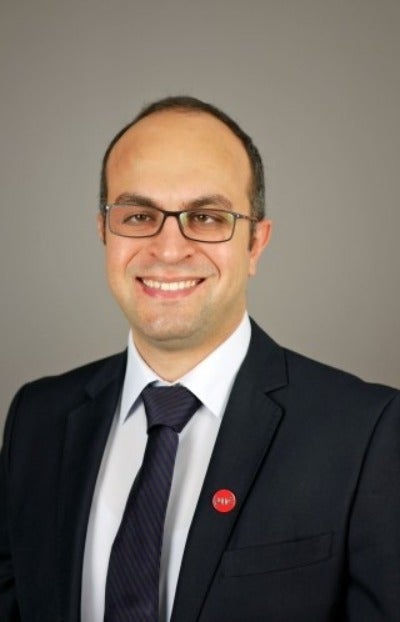 Clinic Assistant Professor of Orthodontics
Department of Orthodontics
Dr. Elnagar's specialties include comprehensive adult, adolescent and teen orthodontic treatment;  orthodontic treatments for children, including early treatment and growth guidance;  advanced orthodontic diagnostics including 3D imaging, 3D treatment simulation, and intraoral scanning; invisible orthodontics including Invisalign®;  computer-driven appliances including SureSmile® and Insignia; and surgical-orthodontics. More about Dr. Elnagar
Flavio José Castelli Sanchez, DDS, MS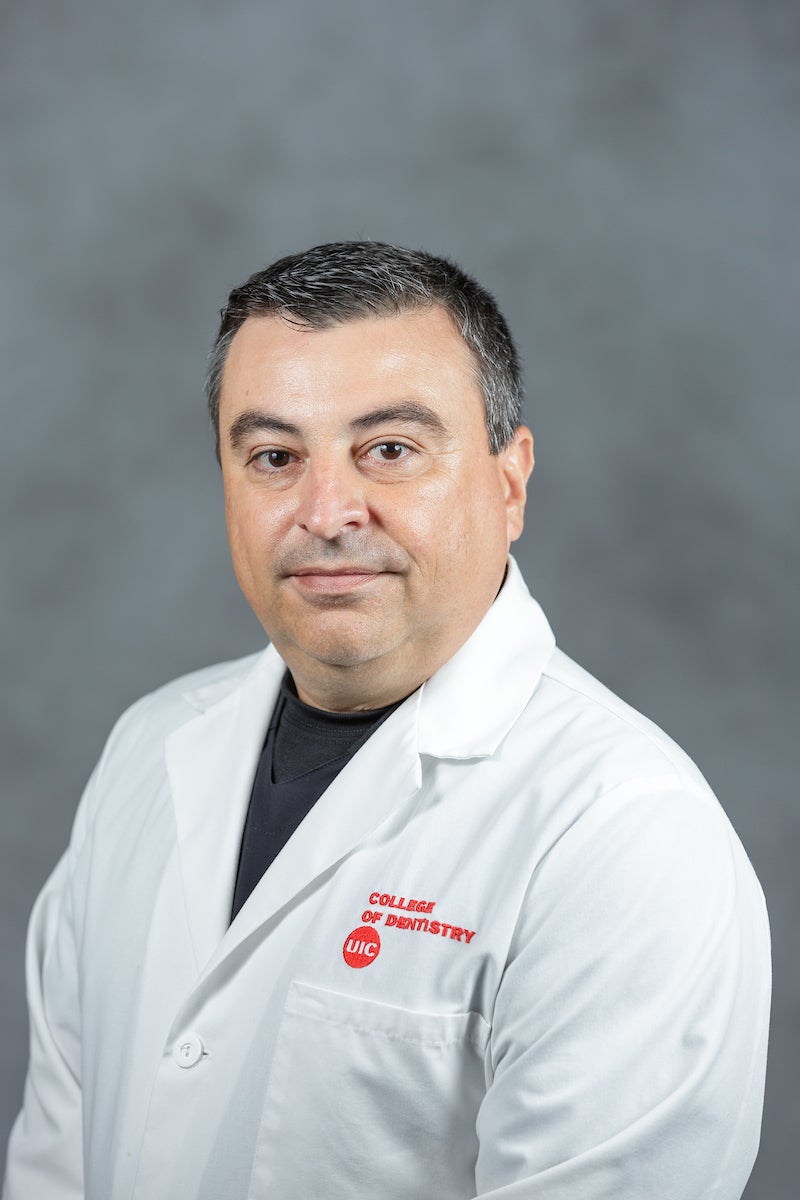 Assistant Professor
Department of Orthodontics
Dr. Flavio José Castelli Sanchez is an active researcher on the growth and development of the craniofacial complex and since 2018 he has been collaborating with a multidisciplinary project on the development of diagnoses and treatment plan optimized sequences using an AI Machine Learning technology.   Dr. Sanchez has become a full time faculty at UIC since August 2017.
Maysaa Oubaidin, DMD, MS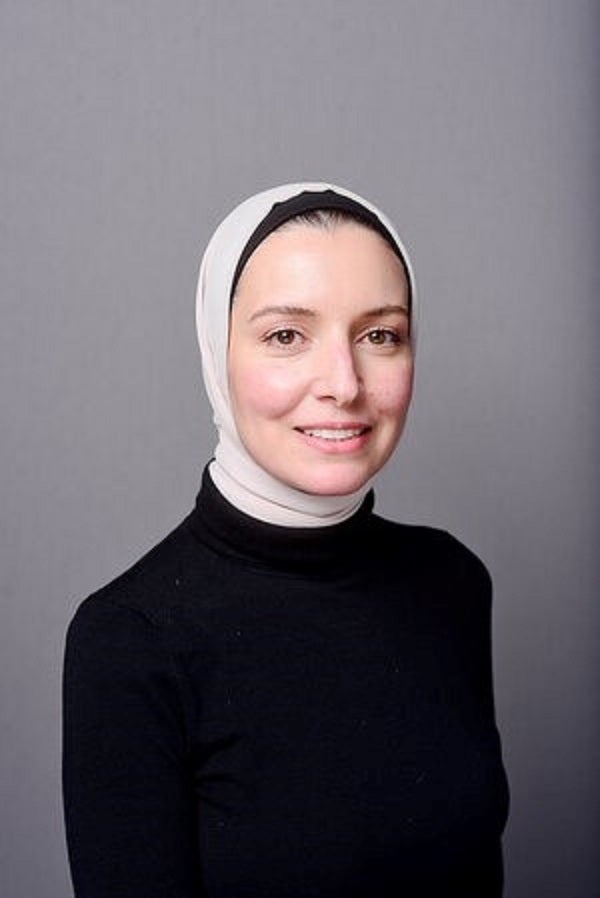 Clinical Assistant Professor
Department of Orthodontics
Dr. Maysaa Oubaidin grew up in Aleppo, Syria. She earned her DDS degree from University of Aleppo College of Dental Medicine.  She received her MS Oral Sciences and Orthodontic specialty certificate from the University of Illinois at Chicago College of Dentistry. She worked in multiple research areas including CBCT, accelerating orthodontic tooth movement, bone biology, and microCT.
Office Information
UIC College of Dentistry
Orthodontics Clinic
801 S. Paulina St. 1st Floor
Chicago IL, 60612
Clinic Phone: (312) 996-7505
Office Hours: Monday, Wednesday and Friday 9.30 am – 4.30 pm
Phones Answered: Monday – Friday 9.30 am – 4.30 pm
Why Patients Choose our Faculty Dental Practice