Unity in Diversity
UIC Department of Orthodontics hosted "Unity in Diversity" Heading link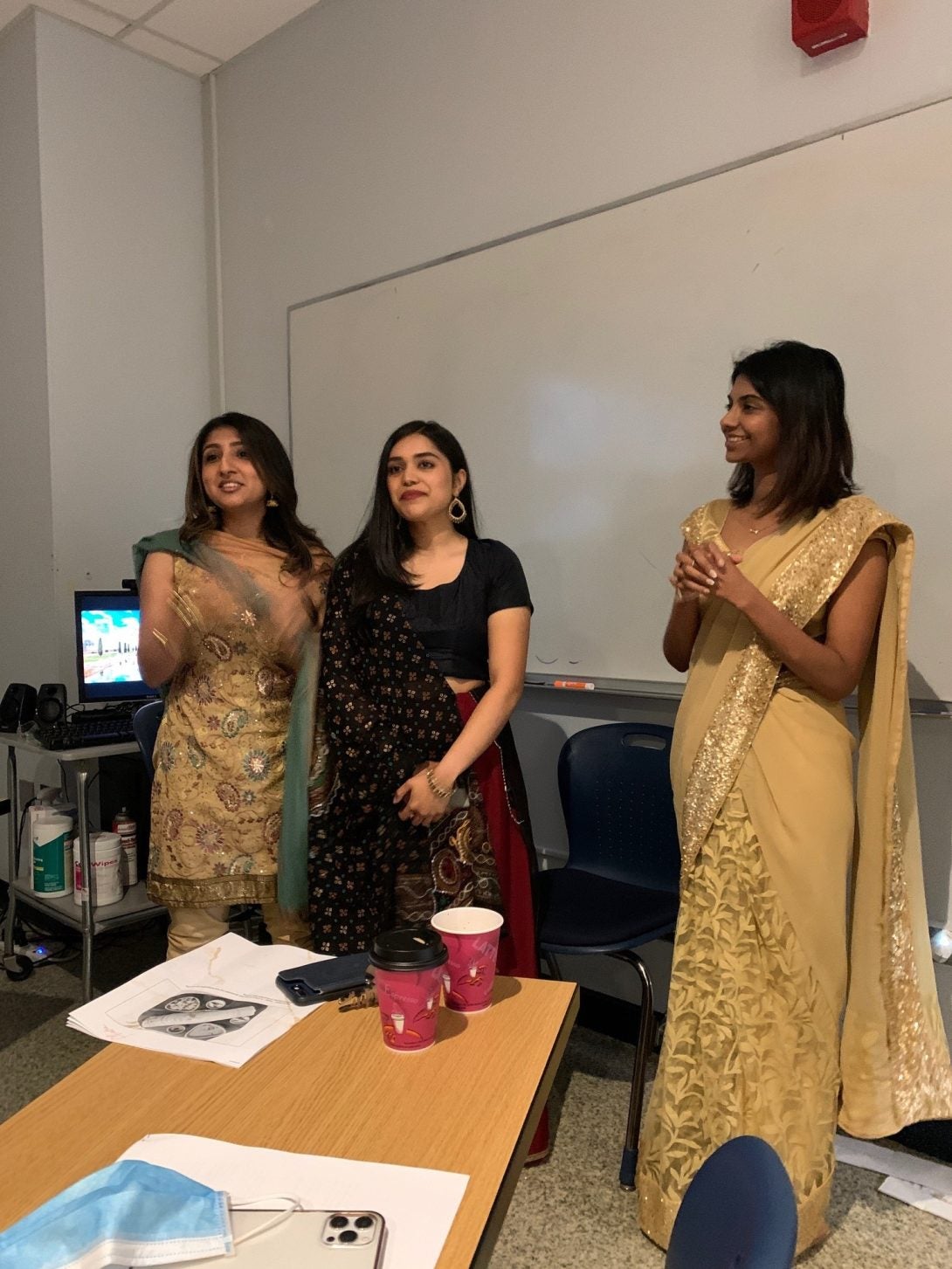 The Department of Orthodontics hosted "Unity in Diversity" on August 2, 2022. 2,500 years of history of India was unpacked during the event with some interesting snippets and anecdotes of major inflexion points that lead to present day India. These included: events leading to ascension of Ashoka the Great, battle of Panipat, the building of Taj Mahal, the first recorded world wide manhunt launched by the East India company to appease Aurangazeb, life during British India times, Independence from United Kingdom, and current efforts at Tiger conservation.
An overview of traditional Indian festivals, temple architecture, culture, fashion, sports (from Jallikattu to Cricket), food, and Bollywood was presented by the residents (Drs. Pheba Abraham, Chandani Shukla, and Priya Shah). A video on Gods Own Country (Kerala) was played. A bit of hyperbole was inserted to further garnish the presentation. The audience was treated to samosas, hot chai, and Indian sweets!
The Department also houses a large collection of Ancient Indian coins some dating to over 2500 years old….for those with a taste for numismatics.
Modified on October 20, 2022