UIC Prosthodontics Program Visit Fall 2018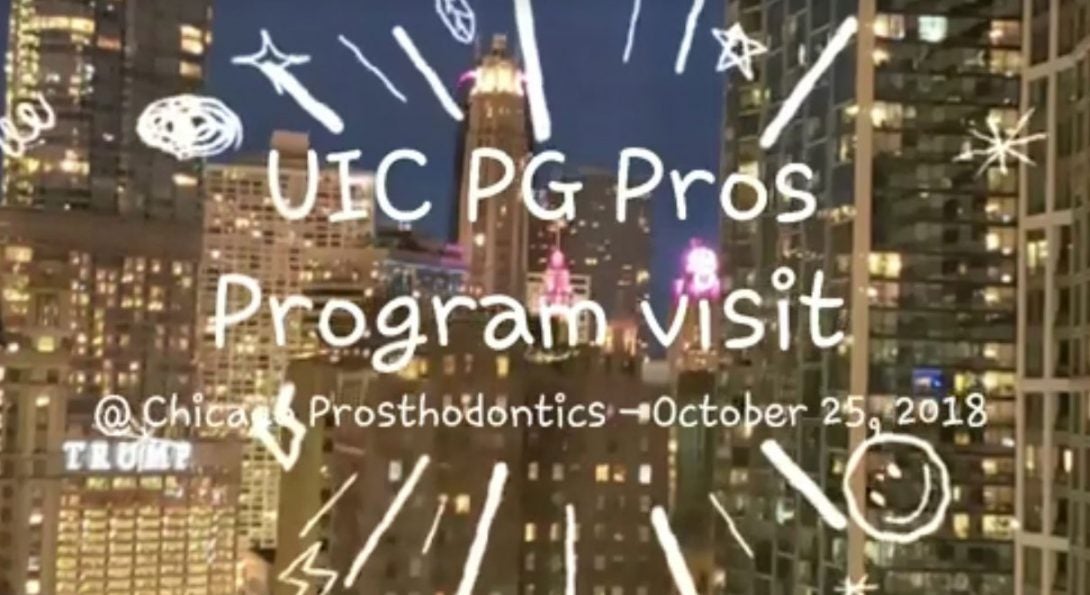 UIC PG Pros Program visit to Chicago Prosthodontics, Oct 25, 2018 
"It was wonderful to welcome the residents and my colleagues – the Program Director Dr. Knoernschild, Dr. Campbell, Dr. Marinis, Dr. Thalji and Dr. Yang" said Dr. Alexander Chan, partner in one of the most highly regarded and successful prosthodontic practices in Chicagoland.
"The residents were very engaged and interested in the clinical and business aspects of my practice. I am happy to see that in the last 26 years Steve's [Campbell] vision for the specialty is the engine for educating bright, young prosthodontists, mastering the restorative aspects together with a strong clinical background in dental implants. One of the unique qualities that characterizes our specialty is striving for excellence in all that we do. I hope the visit to my practice will provide some practical aspects and highlights related to excellence in patient care, building relationships, and collaborating. 
It was a fun filled and rewarding evening for me, Vito and Chris "[Dr. Vito LaSusa and Dr. Chris Chan are Prosthodontists, UIC PG Pros Alumni]. 
Dr. Alexander Chan is a UIC DDS and specialty program alumnus. He also taught at our College for some 40 years.