UIC Department of Orthodontics Celebrates the Cultures of Thailand and Myanmar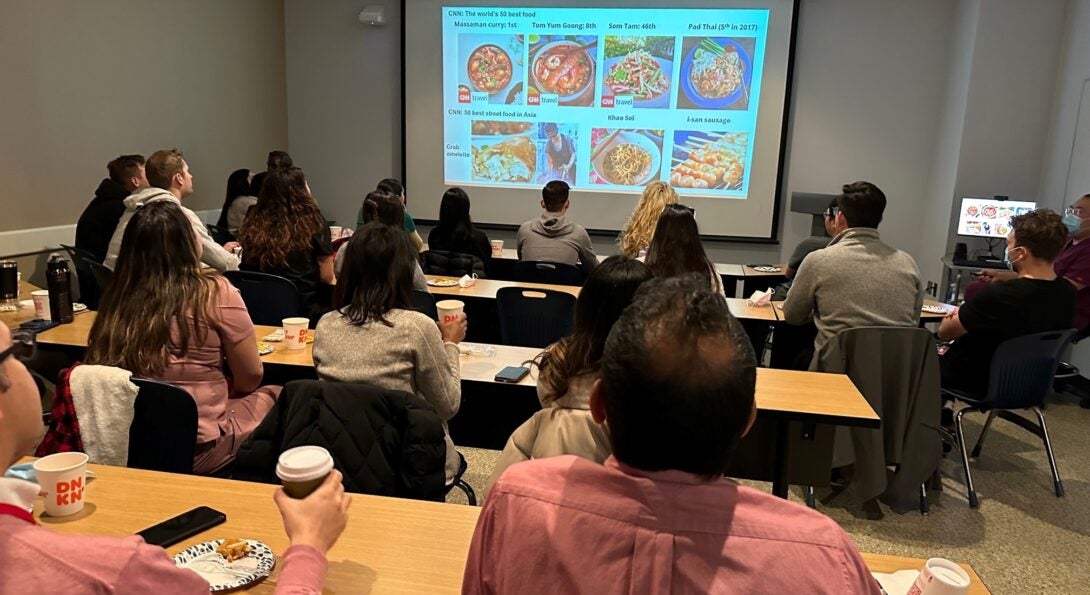 Following the Indian Culture presentation, the Department of Orthodontics celebrate the cultures of Thailand and Myanmar on October 19, 2022. Dr. Phimon Atsawasuwan and Dr. Kynit Chwa hosted the event and did an incredible presentation about the history, geography, architecture,  languages, traditions, holidays and food of Thailand and Myanmar. The Department is proud of the diversity of our team and look forward to more and more exciting events to celebrate different cultures.
UIC College of Dentistry is proud to be rich in culture and tradition!