The Department of Orthodontics Held an Annual Scholarship Award Event via Zoom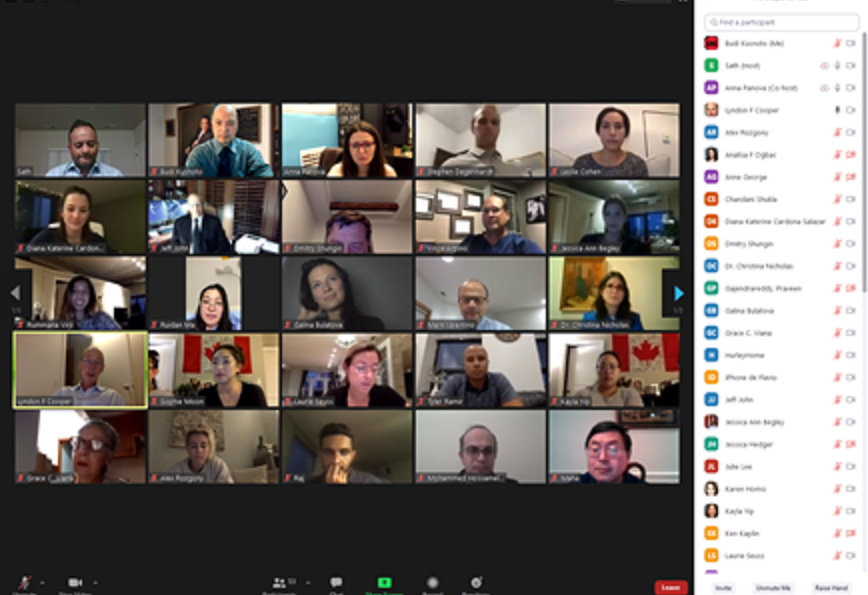 On Wednesday, September 9, 2020, the UIC Department of Orthodontics held an annual scholarship award event via Zoom.
Congratulations Dr. Stephen Degenhardt for receiving the Dr. Jerome and Mrs. Joy Fein Endowed Orthodontic Resident Scholarship!
Congratulations Dr. Leslie Cohen for receiving Dr. Eugene Blair and Mrs. Pauline Glucker Blair Scholarship !
Congratulations Dr. Galina Bulatova, Dr.  Insia Virji and Dr. Katerine Cardona Salazar for receiving the Department of Orthodontics Scholarships!
Congratulations Dr. Ruidan Ma, Dr. Sophie Moon and Dr. Dmitry Shungin for receiving the Dr. Allan G. Brodie Endowed Chair Research Scholarship award!
Thank you to all our talented residents, incredible faculty and dedicated staff for the camaraderie, the leadership and the support!  It was great to celebrate together this success. We believe more exciting achievements are yet to come.
Modified on November 10, 2021