Protecting Children's Oral Health During Halloween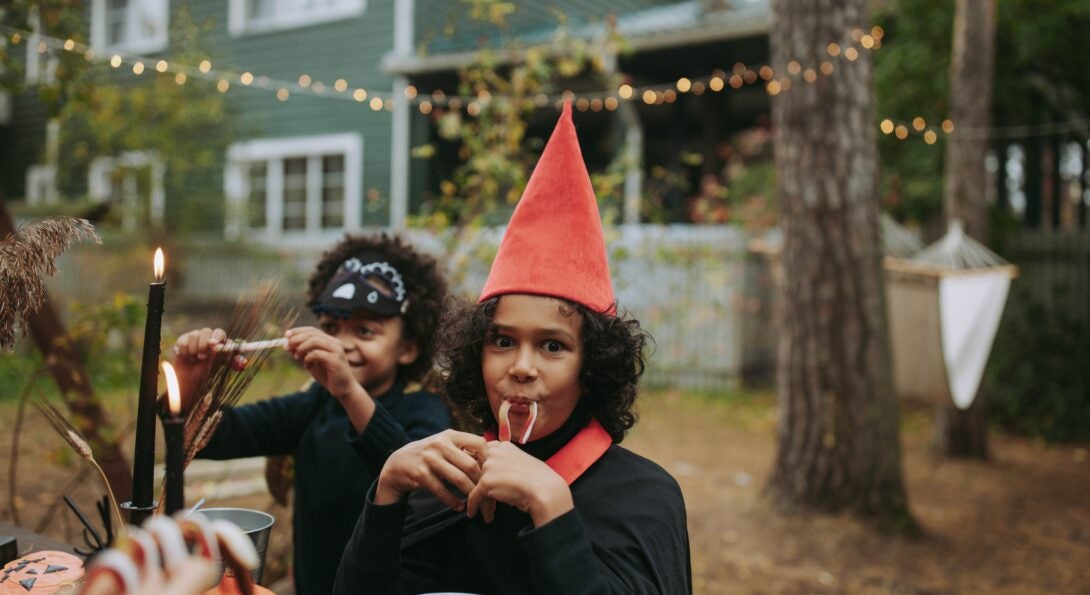 October is a month filled with tasty treats such as apple cider donuts, pies, taffy apples, and — of course — Halloween candy. Although sugar is fine in moderation, eating sugar-rich food or candy too often can wreak havoc on dental health. Naturally occurring bacteria in the mouth use sugar to form dental plaque, which clings to teeth and produces acids that dissolve tooth structure.  Normally, saliva helps to neutralize those acids and maintain healthy dental enamel, but frequent sugar consumption does not allow saliva to do its job. Eating candy or other sugar-rich foods throughout the day often leads to tooth decay.
Sugar is prevalent in foods year-round, but during the months when treats and snacks are in abundance, we need to be extra cautious to prevent tooth decay in young children.
Tips to avoid cavities:
Steer clear of stickier candies or only eat them in moderation. Candies like taffys and Starburst stick to the teeth longer.
Avoid lingering candies or only eat them in moderation. Candies like Jolly Ranchers or Lifesavers take a long time to dissolve, exposing the teeth to sugar for long periods of time and allowing bacterial acids to dissolve tooth structure.
If children are going to eat candy, try to have them eat it right after a meal. That helps to reduce the number of times per day that bacterial acids are attacking the teeth.
If possible, encourage brushing with a fluoride toothpaste right after candy consumption.
Try giving out healthier alternatives to candy such as whole fruit, nuts, or baby carrots.
It is important to practice good oral hygiene throughout the year and to take the necessary steps to protect your child's teeth. Children should have their first dental visit by their first birthday, and regular dental checkups are important for people of all ages to prevent disease and treat little problems before they become big problems.
The UIC College of Dentistry offers services in comprehensive, urgent, and specialty care. If you'd like to schedule an appointment with our Infant Oral Health Clinic or Pediatric Clinic, please visit: https://dentistry.uic.edu/patients/request-an-appointment/ or call (312) 413-0972.
Modified on October 20, 2022