Prosthodontics Alumnus Dr. Daniel J. Pinkston Stays on to Teach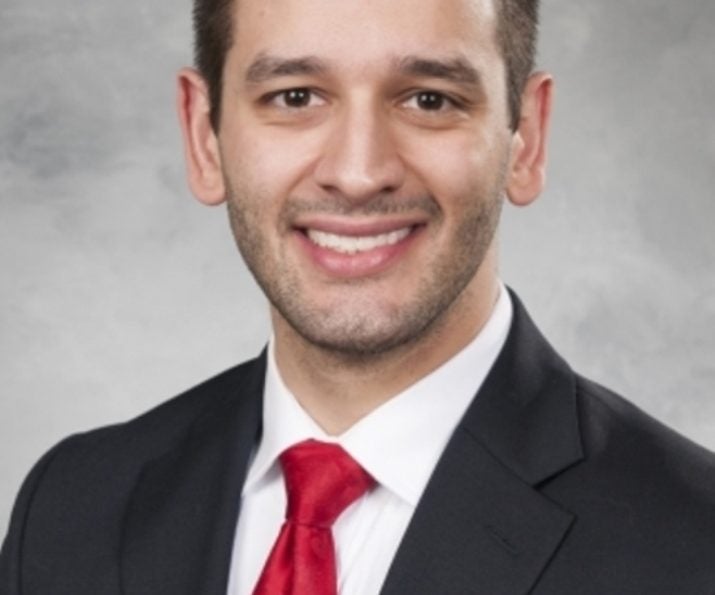 After earning his Certificate in Prosthodontics from the University of Illinois at Chicago College of Dentistry earlier this year, Dr. Daniel J. Pinkston has joined the faculty of the Department of Restorative Dentistry as a Clinical Assistant Professor. He teaches in the Mozart Clinic two days per week.
"I oversee restorative dental treatment—treatment planning, operative dentistry, fixed and removable prosthodontics," he explained. "I hope to help my students become critical thinkers and clinical problem solvers. I try to push my students to reach solutions based on their preclinical knowledge, but I'm always there to support them and help them get things done."
Dr. Pinkston also works in a private practice, the Chicago Center for Advanced Restorative and Implant Dentistry, in Glenview, IL.
Originally from St. Louis, MO, Dr. Pinkston earned his BS in biology from St. Louis University and his DDS from the University of Missouri in Kansas City before his residency in Restorative Dentistry at the College.
"I have always loved the artistic component of dentistry," he said. "My passion for reconstructive and cosmetic dentistry drove me to pursue dental specialty training in prosthodontics. My training at UIC focused on implant dentistry—diagnostic, surgical, and restorative components—as well as complex esthetic dentistry.
"Managing complicated cases during my residency helped me to realize that dentistry is about building relationships with patients," Dr. Pinkston concluded. "I want every patient to feel comfortable and trust that they are receiving the best treatment available."