Periodontics Professors Studying Oral Wound Healing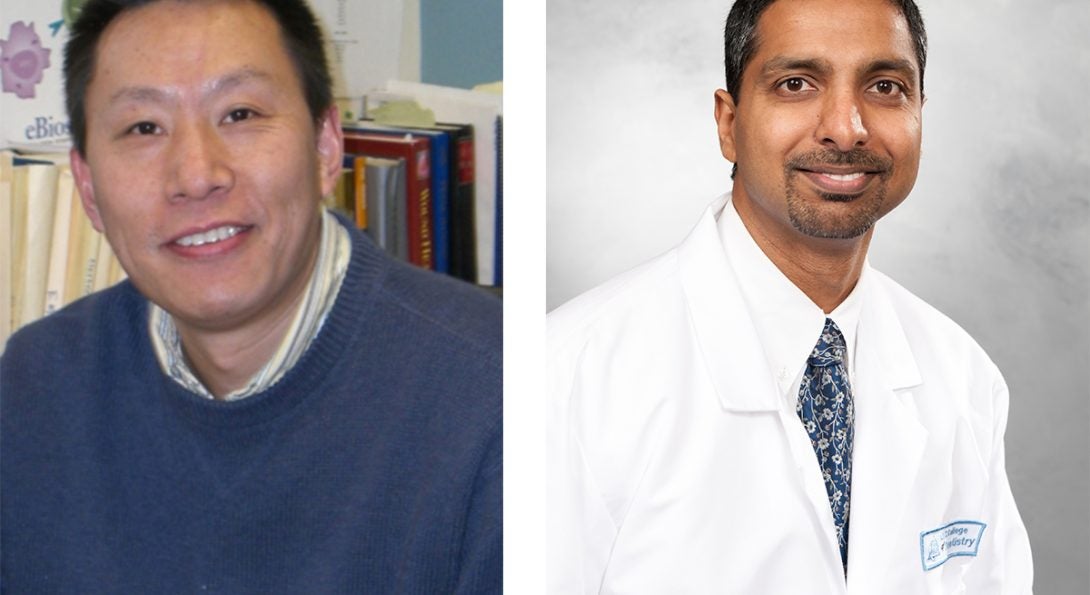 Dr. Lin Chen, Research Associate Professor, and Dr. Praveen Gajendrareddy, Associate Professor, both from the Department of Periodontics, received funding from Colgate Palmolive Co. for a study titled "The effect of Colgate mouthwashes and toothpastes on oral wound healing and expression of epithelial cell tight junction." 
Dr. Luisa DiPietro, Associate Vice Chancellor for Research; Director of the UIC Center for Wound Healing and Tissue Regeneration; and Professor, Periodontics, also is a co-investigator in the study.
"The study aims to investigate if the mouthwashes and toothpastes will improve oral wound healing and change the expression of epithelial cell tight junction during the healing process," Dr. Gajendrareddy said.
With a $178,953 budget, the study will be conducted on 3D gingival tissues and gingival explants from human donors.
A study with translational potential, this project is a collaborative effort between Dr. Gajendrareddy, a periodontist, and Dr. Chen, a wound healing basic science researcher. Dr. Gajendrareddy and Dr. Chen's interests are in tissue regeneration, healing and translational applications through biomimetic pathways.  
This is the second year they received funding from Colgate.