Orofacial Pain Clinic Achieve Success; Dr. Sahni named a Diplomate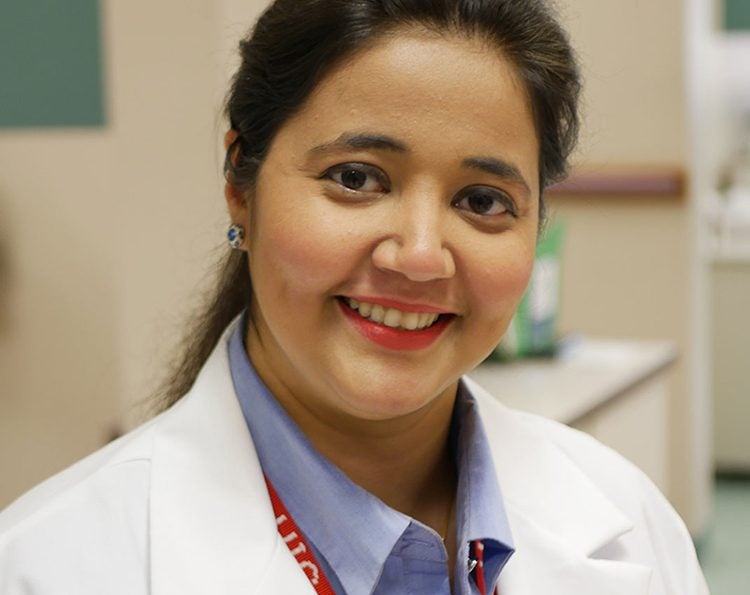 The Oral Medicine and Orofacial Pain Clinic of the Department of Oral Medicine and Diagnostic Sciences (OMDS) at the University of Illinois at Chicago College of Dentistry has achieved a great deal of success since it opened last year.
Formerly the Oral Medicine Clinic, its scope was expanded to add orofacial pain under Dr. Harvey Wigdor, chief of the clinic, with the addition of orofacial pain expert Dr. Jasjot Sahni, clinical assistant professor, OMDS. Dr. Beth Miloro, clinical assistant professor, OMDS, also plays a key role in the clinic's work.
The clinic fills "a tremendous need for patients suffering from orofacial pain," Sahni said. Patient problems may include temporomandibular joint (TMJ) disorders, neuralgias, atypical facial pains, and more.
 "The addition of the Oral Medicine and Orofacial Pain Clinic to the largest dental school community in Illinois is one of the most important steps for providing access to care for this group of patients," she added.
With the current opioid epidemic, the medical community is open to "adopting alternative, more conservative, and reversible methods of managing pain," Sahni explained, making this "the right time to introduce and include these kind of services in effective patient management within the dental school."
The clinic definitely fills a need, as "most of the time, patients have seen an average of up to five or six providers before they end up in our clinic," she noted.
Success "has been twofold, as we are able to educate dental students, who comprise the population of future dentists, and also at the same time, serve the needs of patients with orofacial pain," Sahni said.
Sahni supervises and educates the undergraduate students while they engage with orofacial pain patients.
 Team members hope in the future "to accommodate more patients in a more effective manner," Sahni said. "This would lead to better strategies for a more comprehensive student and patient experience."
In addition, she believes that "more awareness has to be created, not only at dental and medical schools, but also within communities, to better understand and to support these patients," Sahni said.
More awareness came about when Sahni became a diplomate of the American Board of Orofacial Pain. "I think this gives patients more of a sense of satisfaction and confidence that they are being managed by a board-certified specialist," she said. "Also, it promotes our college's mission of enhancing the quality and the type of services provided to our patients."
To achieve diplomate status, Sahni had to pass written and oral examinations from the board after completion of a two-year residency in oral medicine and orofacial pain.
"Achieving the status of diplomate of ABOP is a great accomplishment for Dr. Sahni, and is a reflection of her excellent diagnostic skills and treatments for orofacial pain patients," Miloro said. "Her addition has brought a valuable dimension to our clinic."             
For their support, she thanked Wigdor, Miloro, Dean Clark Stanford, Executive Associate Dean and Associate Dean for Clinical Affairs Dr. Susan Rowan, and OMDS Department Head Dr. Richard Monahan.
For more information about the clinic, call (312) 355-1222 or email oralmedicine@uic.edu.
Photo caption: Dr. Jasjot Sahni recently became a Diplomate of the American Board of Orofacial Pain.