How High School Students Can Prepare for Dental School Now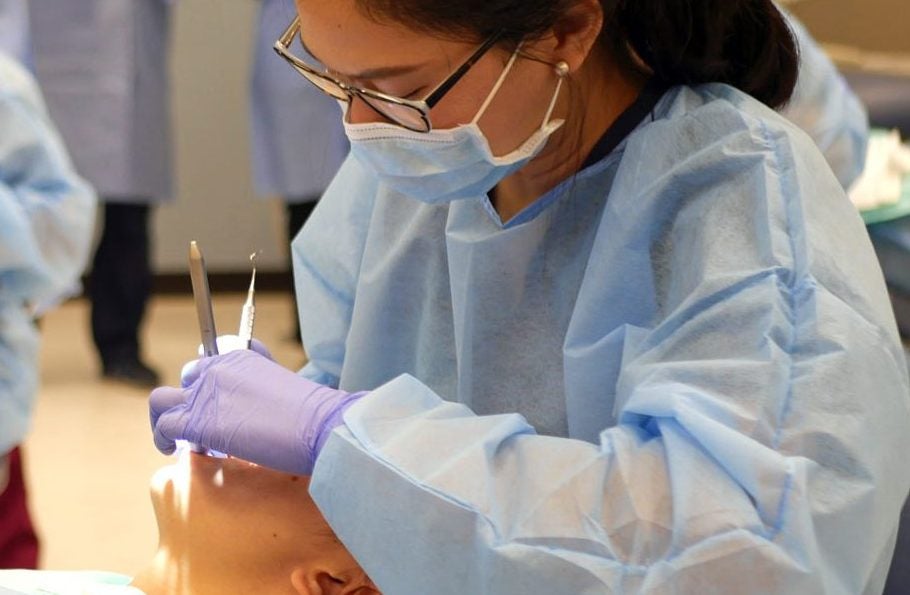 As a high school student, you may be wondering what you can do to prepare for a career in dentistry. It is never too early to start planning for your future career!
As you begin your career exploration journey, here are some tips that we recommend.
Start building a good academic foundation
In high school, take classes that prepare you for college. Dentists need a strong background in math and science. Try to take as many science courses as you can. These include chemistry, biology, and physics. Also, consider taking AP (Advanced Placement) science courses, as they can help you become more prepared for the DAT (Dental Admissions Test) and strengthen your application. Also, it doesn't hurt to take additional math classes including algebra, trigonometry and calculus.
Try to build good study habits and be vigilant about maintaining above average grades as GPAs play a profound role in dental school admissions.
Focus on math, science, and writing
Take advantage of advanced classes/programs (i.e. Honors) & Advanced Placement coursework
Monitor progress in classes and maintain a strong GPA
Start early and prepare for standardized tests (ACT/SAT)
Work on your hand skills (fine motor skills)
In order to perform dental procedures, a dentist must be able to work with precision on an extremely small scale. This requires exceptional hand-eye coordination to ensure the safety of patients and proficiency in the use of many different instruments.
These hand and perceptual skills are essential for dental practice because you will need to construct mental images of teeth from X-rays, create and manipulate casts and fillings, and evaluate complicated 2D and 3D objects.  And most dental school admissions staff will ask you to discuss how you have developed and practiced your hand skills in everyday life.
Fine motor skills are a large part of the expertise that dentists must develop to be successful," says Dr. Priscilla Chang, Clinical Associate Professor, and a Co-Director of DMD Pre-Patient Training.   A great way to build these skills is to explore hobbies that require them such as playing a musical instrument, painting, sewing or jewelry making. "We've had students that have done everything from playing the flute, to restoring furniture to playing video games."
There are actually a lot of things you can do to improve your fine motor skills and hand-eye coordination.  Here are a few:
Drawing and painting
Playing a musical instrument such as flute, guitar, piano, violin
Carving and sculpting, woodcarving, soap carving
Woodworking and furniture making
Pottery and ceramics
Sewing/needlepoint, cross-stitching, crocheting and knitting
Boating and fishing - earning to tie boat knots and fishing knots
Even playing video games!
Build your resume
Sure, you're not working much in high school. But, that doesn't mean you can't begin acting on your interests in ways that build skills and prepare you for a career in dentistry. Look for volunteer or paid opportunities to build skills in the following areas.
Critical Thinking
Dentists employ critical thinking all the time in evaluating scientific evidence and treatment options. They search for facts and figure out solutions to problems using data-driven and critical reasoning methods.
Leadership and Teamwork
Dentists are leaders in their community, as healthcare providers and as business owners. They have to make decisions that impact their patients' and their employees' well-being.  And they get to see the results of their work and to use their strongest abilities. They like to get a feeling of accomplishment from their work. Look for opportunities to get involved in extracurricular activities at your school to develop your leadership skills.
Dentists are also vital members of cross-disciplinary health provider teams that include doctors, dentists, nurses, pharmacists, and other professionals. At UIC, dental students have the opportunity to participate in interprofessional education (IPE) programs where students from different fields interact and learn in ways that prepare them for the seamless teamwork of collaborative practice necessary for coordinated care delivery.
Community and Social Advocacy
Social advocacy relates to social justice: the idea that there is value to the society as a whole when that society defends and upholds the rights of people in the community who are not afforded the same dignity due to disadvantage or discrimination. This also relates to health equity, where everyone in a community has the same opportunity to attain their highest level of health. Barriers related to social or demographic factors prevent individuals and communities from accessing the care they need.  
Volunteerism and Clubs
Volunteer outside your school with a student group or an organization that interests you. By participating in activities you can have fun, make new friends, and learn about yourself. Another way to explore the profession is to pursue an internship in a dental office or some other healthcare related business.
Also, consider joining a career club. HOSA - Future Health Professionals is a national organization with high school chapters offering health profession career information and Learning for Life (Exploring) offers students 14-20 years old programs to explore careers.
Contact a dentist
Contact a local dentist to see if they might be open to you shadowing, or even just asking them some questions about the profession.
As a next step, consider shadowing a dentist. Shadowing, or observing the practice of dentistry, is a great way to learn about the practical aspects of being a dentist. Most dental schools (including UIC) require that applicants have shadowed a dentist or dental professional.
Get help from teachers and counselors
Check with a teacher or counselor to see if work-based learning opportunities are available in your school and community. These might include field trips, job shadowing, internships, and actual work experience. The goal of these activities is to help you connect your school experiences with real-life work.
Have Fun!
Overall, just have fun with your career exploration. Remember, you still have time to decide what's best for you. Don't over work yourself. Try the things that you enjoy! 
Get Ready for Dental School
---

Get the information you need to begin your journey into an outstanding career in dentistry today!