Experienced Faculty Member Dr. Robert Bara Joins Department of Restorative Dentistry at University of Illinois at Chicago College of Dentistry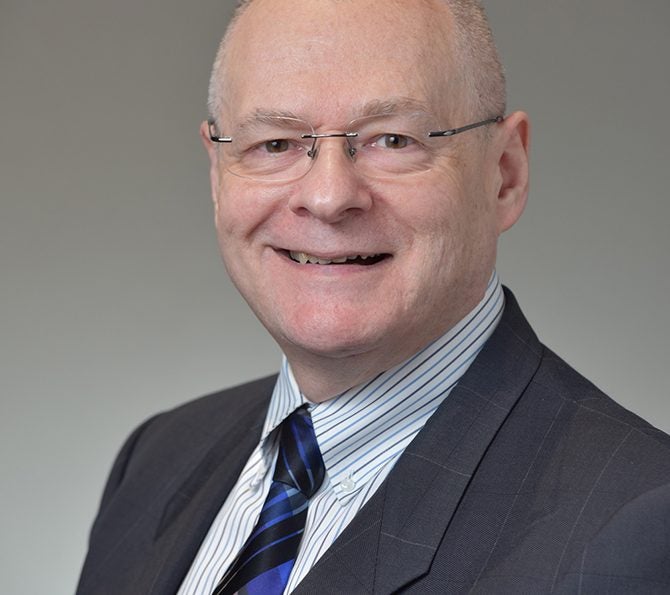 An experienced faculty member at Advocate Christ Medical Center and the Loyola University Chicago School of Dentistry, Dr. Robert Bara, has joined the University of Illinois at Chicago College of Dentistry's Department of Restorative Dentistry as a clinical assistant professor.
Bara plans on educating students "grounded on evidence-based dentistry to ensure that the student understands the latest concepts in providing sound clinical care."
He looks forward "to be able to share my years of experience of private practice and of educating students, guiding them to understand that they are treating a complex organism which must be treated with not only scientific knowledge, but empathy as well," Bara said. "The whole of the person must be considered in all treatments, not just a tunnel-vision of the oral cavity."
Bara also hopes to develop students' communication skills to help "make the patient feel that he or she is important" and to make students "able to effectively communicate with other healthcare professionals."
Also, he would like to smooth students' transition from the "preclinical didactic environment to a real life clinical environment, completely developing and applying their newly acquired skills, and to impress the fact that having knowledge is key to our existence and advancement," Bara said.
"Knowledge seeks more knowledge," Bara noted. "The UIC College of Dentistry is a venue which can be instrumental in allowing our knowledge to blossom if we follow its lead in the nurturing environment it provides."
Bara earned his BA in Liberal Arts & Sciences from UIC in 1976 and his DDS from Loyola in 1989. He worked as an academic computing specialist at Loyola from 1983 to 1987, and after graduating from dental school served as a clinical assistant professor for Loyola's School of Dentistry until the school closed in 1993. He has been an adjunct faculty member at Advocate Christ Medical Center since 1993.
Bara has a wide variety of outside interests. "Working my way through undergraduate and professional school, I became experienced in many fields due to the wide range of jobs I held," he noted.
"I love gardening, hiking, welding, plumbing, and fitness," Bara said, noting he also is a church organist and choir director. "I have installed industrial boilers and heaters, and have even been a firefighter. These experiences might seem so far away from the discipline of dentistry, but in reality have connections which one must experience in order to realize their relevance."
He is very active in organized dentistry, and is mediator and mediations chair for the Chicago Dental Society Englewood Branch. "The mediations committee offers an opportunity for patients and doctors to come to agreement over misunderstandings or disputes which might otherwise result in litigation," Bara said.
Emergency Medical Services also is an interest, and he is a licensed paramedic and teaches EMS at Advocate Christ Medical Center. "The EMS component of my life fits in very well with dentistry, as I am interested in dentistry's role and responsibility in mass disaster identification and preparedness."
In his community, he has been President of the Friends of McKinley Park Library since 1991, and managed the park's nature sanctuary for 15 years.  He practices in the McKinley Park community of Chicago as well.