Dr. Therese Galang-Boquiren Earned Diplomate of the American Board of Dental Sleep Medicine
Dr. Therese Galang-Boquiren Earned Diplomate of the American Board of Dental Sleep Medicine Heading link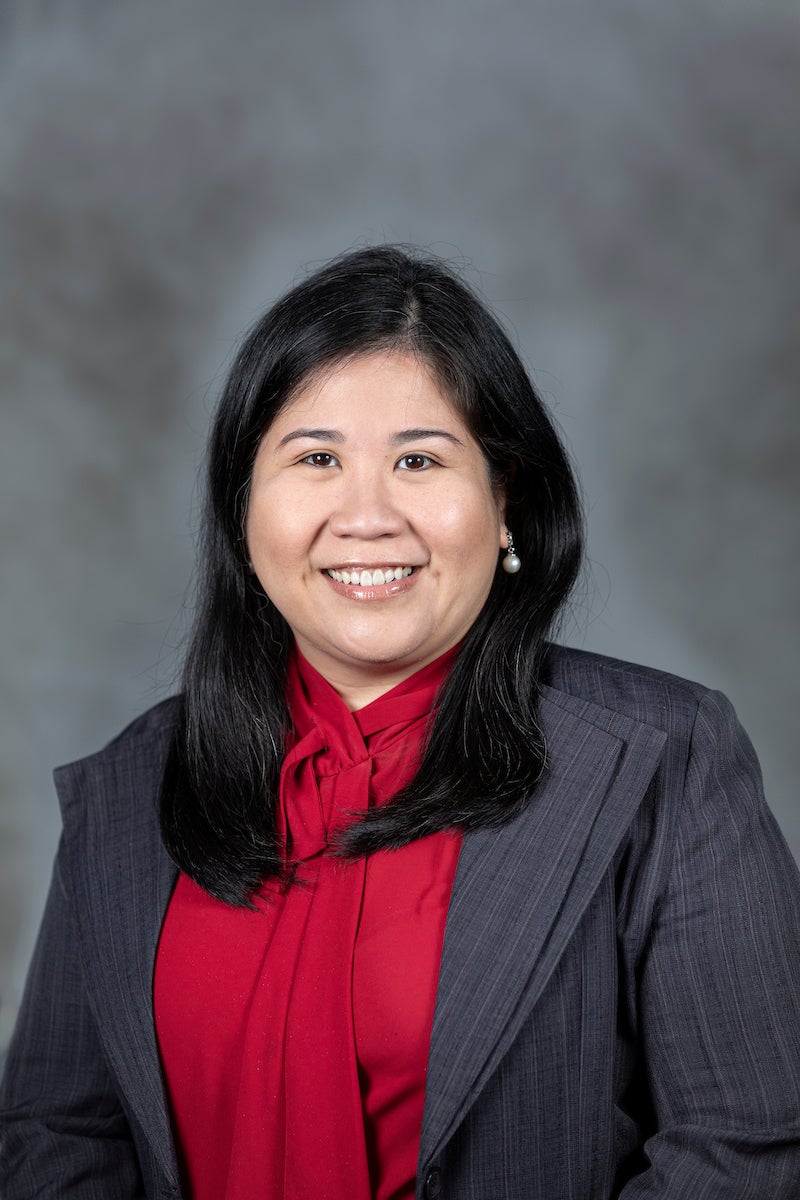 Congratulating Dr. Therese Galang-Boquiren, Associate Professor of Orthodontics, who has successfully completed the American Association of Dental Sleep Medicine's Mastery Program. She is now a Diplomate of the American Board of Dental Sleep Medicine.
When being asked why she took the challenge of the Dental Sleep Medicine program, Dr. Galang-Boquiren said, "I have been involved in dental sleep medicine research since 2010 and became active clinically soon after. As a board certified orthodontist, I felt that I needed to equip myself with proper knowledge on dental sleep medicine, thus I decided to challenge the American Board of Dental Sleep Medicine examinations."
Dr. Galang-Boquiren added, "I was inspired by fellow orthodontist academicians – Dr. Rose Sheats and Dr. Mitchell Levine and wanted to follow their path as one of very few (if not the only) dual certified orthodontists/dental sleep medicine specialists. In today's era wherein integrated medical-dental health is given much needed attention, there is no clearer example than the relationship of a sleep physician and dentist in giving quality care for patients who suffer from obstructive sleep apnea. In pursuing this path, I am contributing to help educate future dentists and orthodontists on dental sleep medicine, in addition to continuing impactful research in the field, and of course, working with physicians to provide quality care to our patients."
Dr. Galang-Boquiren is an Associate Professor and Director of Predoctoral Orthodontics at the Department of Orthodontics of University of Illinois at Chicago.  She is an accomplished academician, as evidenced by her receiving the Teaching Recognition Award from the University of Illinois at Chicago's Council for Excellence in Teaching and Learning in 2011. In the same year, she received a $50,000 grant for research in sleep apnea. She has mentored over 40 dental students and orthodontic residents and has helped them with numerous research projects which were eventually presented in scientific meetings and published in peer-reviewed journals, a number of which won awards.
Because of her successful collaboration with the UIC Colleges of Nursing and Medicine in the field of dental sleep medicine, she has recently been appointed as one of the directors of the Illinois Sleep Society. She also reviews articles for the World Journal of Orthodontics (now Orthodontics: The Art and Practice of Dentofacial Enhancement) and Journal of Dental Education. Dr. Galang-Boquiren has been invited to present in conferences locally and internationally, speaking in Taiwan, Australia, the Philippines, and the United States.
Congratulations to Dr. Galang-Boquiren.  for all the wonderful achievements.
Modified on May 04, 2022