Dr. Stephen Campbell Installed as ACP Council Board Member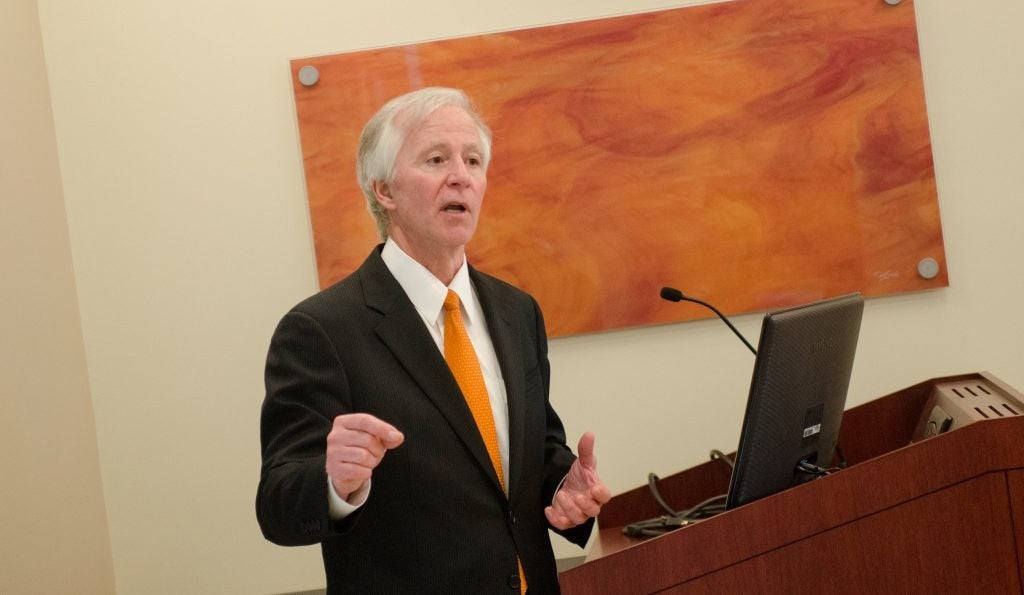 Dr. Stephen Campbell, Head of the Department of Restorative Dentistry at the University of Illinois at Chicago College of Dentistry, was installed as a board member for the American College of Prosthodontists Council for the American Board of Prosthodontics. Dr. Campbell was sworn in during the 46th Annual Session of the ACP held in San Diego from Oct. 5-8, 2016. 
Dr. Campbell is a past president of the American College of Prosthodontists, and received a Presidential Citation from the ACP in 2015.
Dr. Campbell also has been in a variety of Site Visitor roles for the Commission on Dental Accreditation (CODA). As a member of CODA's Predoctoral Review Committee, he helped craft a total rewrite of the pre-doctoral accreditation standards from 2008-2012. He currently serves as one of the 30 Commissioners for CODA, and as Chair of the Prosthodontic Review Committee. Previously, he was Chair of American College of Prosthodontists Education Foundation (ACPEF), and he still currently serves on the ACPEF Board of Directors.         
Most recently, he has served on the ACP Digital Dentistry Curriculum Task Force, the ACPEF Finance Committee, and its Development Committee.
"Our specialty places each of us in a unique and blessed position within our local and national communities," Dr. Campbell said. "It is so incredibly inspiring to be part of changing lives each and every day, we simply have to be fully engaged in our specialty."