Dr. Sharif Mohammad Brings Experience to College of Dentistry from Several Dental Schools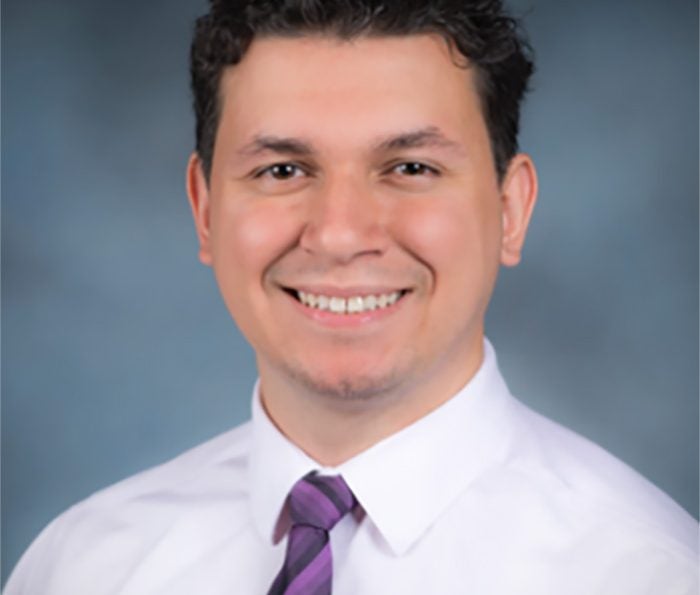 Dr. Sharif Mohammad recently joined the department of restorative dentistry at the University of Illinois at Chicago College of Dentistry as a clinical assistant professor. He brings experience from a variety of dental schools.
Mohammad received his DDS from the Poznan University of Medical Sciences in Poznan, Poland. He also completed a general practice residency in Poland. He performed a U.S. general practice residency at Forum Western Reserve Health Dental Services in Youngstown, OH, and then moved on to the University of California at Los Angeles School of Dentistry, where he completed a fellowship in geriatric dentistry. Mohammad then did his specialty training in prosthodontics while also earning a master of science in Dentistry at the University of Louisville School of Dentistry.
Mohammad has worked as a part-time assistant professor at the University of Louisville School of Dentistry and as a clinical instructor at UCLA's dental school. As a researcher, he has focused on the clinical applications of biomaterials. The Journal of Dental Research and the Journal of Dental Biomaterials have published his research articles.
"Dr. Mohammad will be teaching in the pre-patient care and clinical predoctoral program, including the predoctoral implant, fixed and complete denture programs," said Dr. Stephen Campbell, head, restorative dentistry. 
"My goal is to excel in my position as an educator and faculty member of the College," Mohammad said. "To make a difference and help students with understanding dental procedures in a way that makes sense to them." He noted that he plans on "assisting in the implant and denture clinics. I have interests in new dental technology, implant dentistry, and high-quality aesthetic restorations."