Dr. Sara Chen Wins Sharry Competition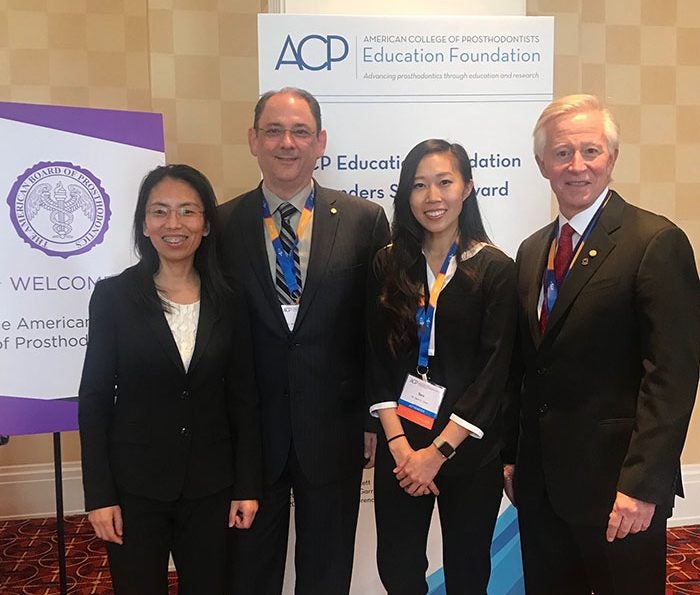 Dr. Sara Chen, who graduated from the Department of Restorative Dentistry's Advanced Prosthodontics program in 2018, was honored for her work as a resident by winning first place in the John J. Sharry National Competition for Original Research in Prosthodontics by a resident at the American College of Prosthodontists 48th Annual Session in Baltimore, MD, in October 2018.
The competition requires individuals to submit an abstract to the Sharry Research Award Committee, which identifies up to 12 individuals for submission of a complete manuscript for consideration. From these manuscripts, six finalists are identified to present as part of the final competition at the ACP Annual Session.
Sponsored by the ACP Education Foundation, the Sharry competition is held to stimulate and acknowledge original research in Prosthodontics by residents. This is the highest research award honor for Prosthodontics residents nationally.
Dr. Chen's winning research topic was "Fracture Resistance on Minimal Thickness e.max CAD Crowns." Her mentors were Drs. Bin Yang, Stephen Campbell, Cortino Sukotjo, Kent Knoernschild, and Judy Yuan.
The Department of Restorative Dentistry has had finalists and first or second place winners in the competition every year since 2014.