Dr. Robert Deaver Returns to UIC College of Dentistry Faculty After Long Hiatus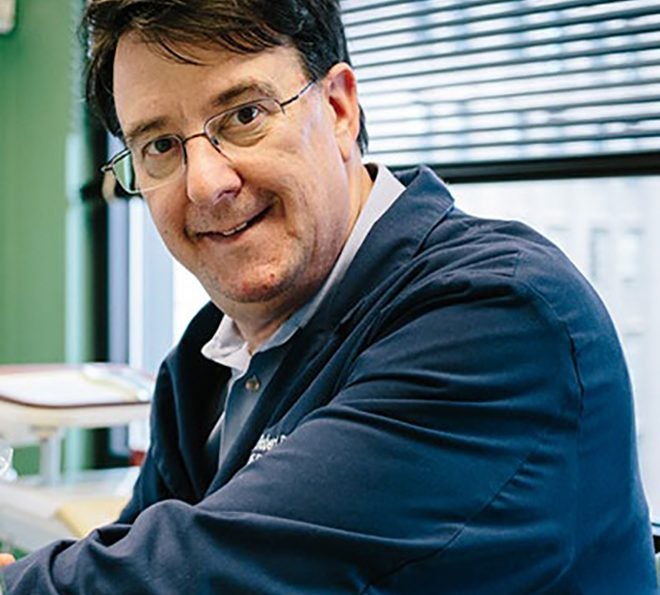 He had been gone from the UIC College of Dentistry's faculty for 28 years, but Dr. Robert Deaver always missed teaching there. He recently returned as a clinical instructor in the Brahms Clinic.
A 1982 DDS graduate of the college, Deaver had originally been on the faculty from 1985 to 1990. Before dental school, he had earned a BS in engineering from Marquette University. His practice is in Chicago's Loop.
"Since it's been 36 years since my graduation, I've gained a lot of clinical knowledge and life experiences, and I'd like to share them," Deaver said. "I've also made some mistakes, and I'd like to share those so that other people don't make them, too."
He feels his engineering background "brings a different perspective to dentistry and helps with critical thinking," Deaver said, noting he also welcomes the opportunity to learn from his colleagues, students, and the staff. "We're never too old to learn," he said.
Volunteerism is important to Deaver, and he has provided dental care to the needy under the auspices of Clearbrook Dental, Dental Lifeline Network, Doctors Without Borders, and Mission of Mercy.