Dr. Michael Santucci Earns Du Brul Award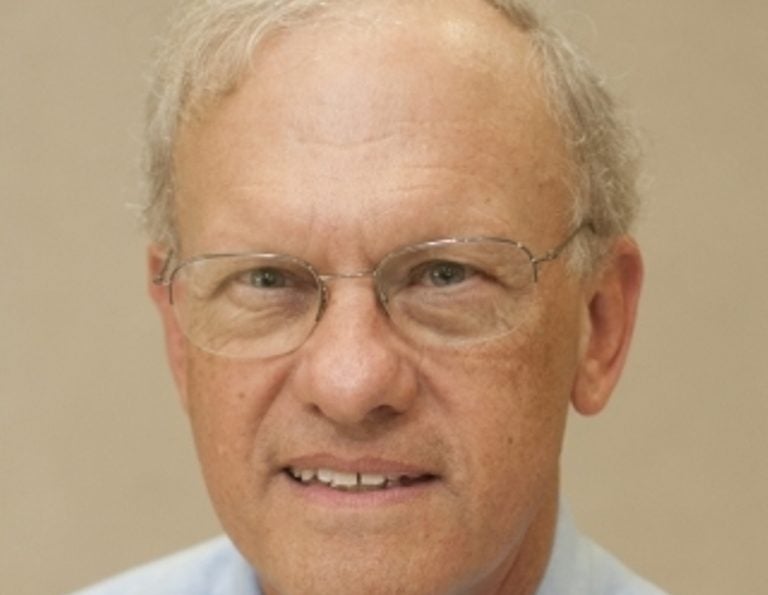 Dr. Michael Santucci, Clinical Assistant Professor, Restorative Dentistry, and Managing Partner, da Vinci Clinic, University of Illinois at Chicago College of Dentistry, received the 2016 Dr. E. Lloyd Du Brul Faculty Achievement Award at the College's Nov. 22 Faculty Retreat.
The award is given to a faculty member who reflects the late Dr. Du Brul's career-long commitment to education excellence that strengthens the influence and renown of the UIC College of Dentistry.
In addition to many years in private practice, Dr. Santucci previously taught at Northwestern University, and joined the College faculty in 2001. In 2007, he accepted the role of Managing Partner in the da Vinci Clinic, and Course Director for Comprehensive Care.
Dr. Susan Rowan, Associate Dean for Clinical Affairs, nominated Dr. Santucci for the award, whose recipient is chosen by the UIC Dental Alumni Association Board of Directors.
Dr. Santucci "exemplifies and models professionalism and ensures an ideal environment for student learning," Dr. Rowan said. "He is supportive of colleagues, staff, faculty, and patients by his expertise, dedication, reliability, and good humor. Dr. Santucci has been a pleasure to work with, and will be missed by all when he retires later this year."
The award was presented by Dean Clark Stanford, who said, "Dr. Santucci has been a great educator and role model for his students in countless ways."
"I love working with the people here," Dr. Santucci said. "We have a wonderful group of faculty and staff and it's a real joy to work with each. And of course I enjoy working with the students. Both parts of the equation make it very rewarding to be part of our institution."