Dr. Kent Knoernschild elected President of American Board of Prosthodontics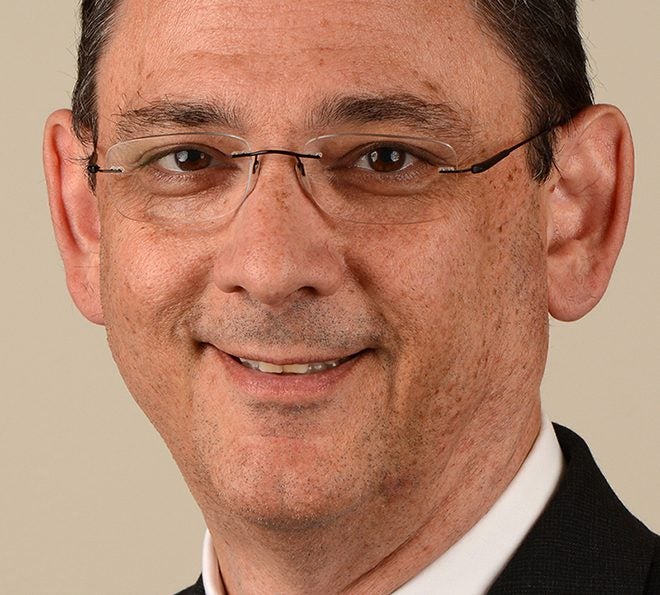 Dr. Kent Knoernschild, professor, Department of Restorative Dentistry, was elected president of the American Board of Prosthodontics several months ago.
Knoernschild was first elected to the board in December 2010.
"Rising to president of the ABP is an incredible honor," he said. "Board certified prosthodontists nationwide elect one individual each year to the board, which consists of six directors and the president."
Becoming president follows seven years of experience and full understanding of ABP examination process and business logistics. The president sets a path for examination format and content, and leads business aspects of the board, represents the board at meetings at the national level, presides over meetings, and facilitates decision-making.
Individuals elected to the board come from private practice, the federal services, and academics. Many have been Advanced Education in Prosthodontics program directors. All have made significant contributions to dentistry and the specialty at national and international levels.
"I'm looking to further clarify and streamline our plans based on successes we have had while considering the future of dentistry and the specialty," Knoernschild said.
"The administrative aspects of the board are being examined extending to the guiding documents – strategic planning, bylaws, policies and procedures. This continues to be a busy year of examination development and administration, as well as ABP internal assessment and implementation of new processes," he added.
The ABP in February celebrated the 69th anniversary of its first certifying examination with the largest certifying examination in the history of the specialty with the most participating candidates, examinations, and board examiners ever assembled. A total of 110 examinations were given to 80 candidates in 2018, and many became newly board certified and diplomats of the board including several recent graduates from UIC.
"Certainly, candidates challenge the examination for personal credentials," Knoernschild explained. "More importantly, their achievement represents accomplishment toward excellence in future care for their patients," said Knoernschild.
Board certification is really for the public, according to Knoernschild, who noted, "We do it for our patients." By recognizing clinicians who meet the standard for board certification, the ABP provides one of the critical aspects that define the specialty. Prosthodontics is defined by scope of practice, educational standards, and the board certification process leading to clinicians in practice who meet the board certification standard. ABP efforts were and continue to be a critical part of the evolution of prosthodontics and its recognition as a dental specialty.
The board examination content changed as the specialty advanced and educational standards changed. Clinical and didactic portions of the examination evolved in all aspects of prosthodontics – fixed, removable, maxillofacial, occlusion, implants and implant surgery. Written, scenario, patient presentation, and oral examinations have been refined over the years to include the necessary contemporary topics. For each specialty, the certification examination is a dynamic process that changes as the specialty evolves. For prosthodontics, which most recently required a new examination focused on implants and implant placement. Knoernschild was closely involved in its development.