Dr. Cortino Sukotjo, Awarded Best Paper Award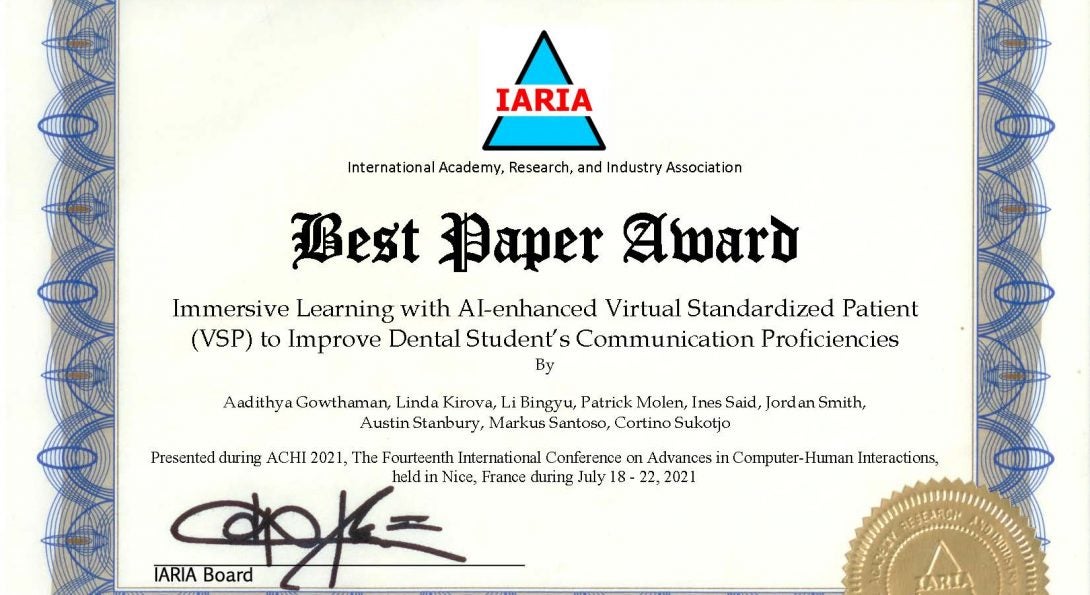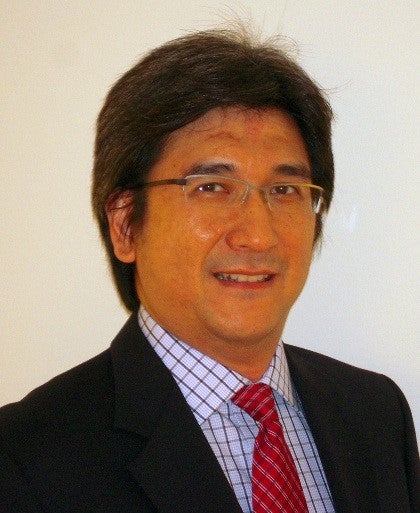 Dr. Cortino Sukotjo, Associate Professor, Director of Pre-Doctoral Implant Clinic in Restorative Dentistry and Marcus Santoso PhD (University of Florida) were presented with the Best Paper Award: Immersive Learning with AI-enhanced Virtual Standardized Patient (VSP) to Improve Dental Student's Communication Proficiencies.
The award was received for the project development of a Virtual Standardized Patient (VSP). This consists of immersive learning, with Artificial Intelligence (AI)-enhanced VSP to improve dental student's communication proficiencies. Multiple functions were used to enhance user experience, which included Augmented Reality (AR) and Virtual Reality technology.
Modified on November 09, 2021