Dr. Anna Manzotti Named TRP Award Winner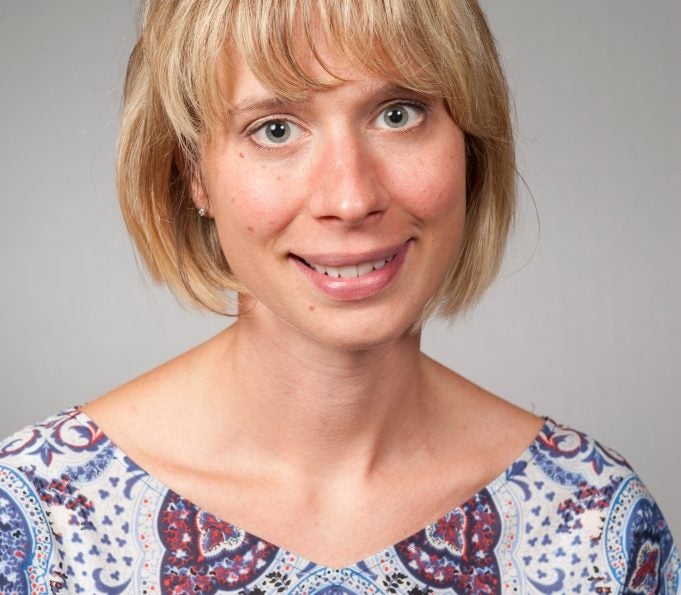 Dr. Anna Manzotti, Clinical Assistant Professor, Restorative Dentistry, was selected by her UIC peers under the auspices of the UIC Center for the Advancement of Teaching-Learning Communities and its Teaching Recognition Program with the Teaching Recognition Program (TRP) Award, concluding that her "teaching is an excellent example of the high quality of instruction that characterizes the best of UIC," said Dr. Maria Varelas, Director of the Center.
Dr. Manzotti applied for the award with the encouragement of Department of Restorative Dentistry Chair Dr. Stephen Campbell. She noted she applied because she wanted to "understand if the way I was engaging students and striving for their best education was the correct one."
The TRP Committee considered student feedback, peer reviews, mentoring of students, curriculum development, impactful and innovative teaching, and other factors.
Dr. Manzotti believes that faculty "have to demonstrate clinical and professional excellence to inspire students to achieve high standards," she said.
"I believe that winning this award is important for the program, the Department of Restorative Dentistry, as well as our College," Dr. Manzotti said. "The Restorative faculty work daily as a team sharing ideas and knowledge. It is the effort of the team as a whole that helps to improve the quality of teaching and patient care. Winning this award is a success for our group all together."
She noted that, "Dentistry has been my passion for the past 16 years and being able to share my passion and knowledge with students has been a daily inspiration."
Students, Dr. Manzotti said, "should be motivated to move toward higher levels of expertise. Every day, I focus on preparing students for the complexities of the health profession by acknowledging and cooperating with other disciplines to provide an integrated and fulfilling experience."
She explained that "Diagnosis, treatment objectives, treatment execution, and prognosis of patient care depend on evidence-based dentistry rather than experts' opinions or empirically supported treatments. Every day, I focus on instilling in my students' minds how this plays a fundamental role in our patients' care."
Dr. Manzotti will be honored at the 2017 Faculty Awards Reception.
University of Illinois at Chicago College of Dentistry, 801 S. Paulina St., Chicago, IL 60612, htpps://dentistry.uic.edu