Dental Hygiene Alumna, Now 'Mrs. Illinois,' Takes on the Bullies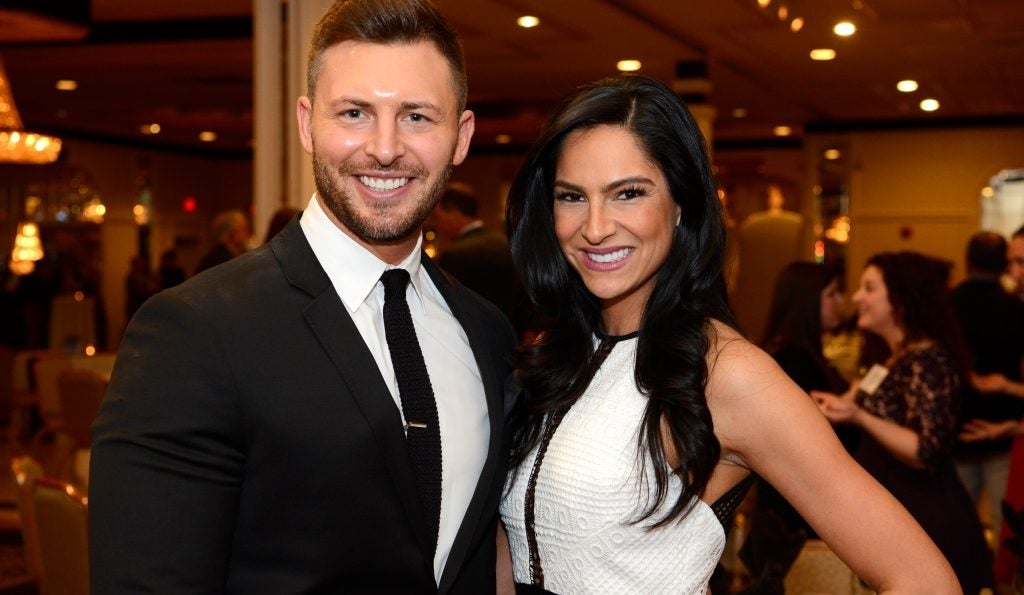 As a dental hygiene student at the University of Illinois at Chicago College of Dentistry, Nicole La Ha Zwiercan, Hygiene '11, had an unusual sideline. Evenings often would find her rushing from the College over to the nearby United Center, where she was a Luvabull for the Chicago Bulls.
Now as a practicing hygienist, she has another unusual sideline. Zwiercan is the reigning Mrs. Illinois International.
Zwiercan noted that the International Pageant system "is known for its values, emphasis on platform, and giving back, which all are so important to me. I have dedicated this year, and beyond, to raising awareness about my platform, Kindness Crossing Borders: Bullying Prevention for Women, Men, and Children."
She wants to "break the stigma that bullying only happens to children and teens," Zwiercan said. "It is a world-wide problem that can happen to anyone regardless of your age, gender, or where you live."
Zwiercan chose that issue because she herself has been bullied as an adult. "I used to feel so embarrassed and ashamed, but now I see I'm not alone," she explained. "We see it every day—in our homes, at our jobs, when it comes to politics. Children are taking their lives over being bullied and harassed, and one out of six adults suffers from workplace bullying. It's time we address this issue, educate people on how to advocate for themselves, and inspire bystanders to be that one person to stand up and say something.
"I feel that we can alter the environment in which bullying thrives by inspiring kindness," she said. "Something so simple, and it doesn't cost a thing."
Recently, she created #BullyingDoesNotDiscriminate, a world-wide campaign to bring attention to the issue. "My hope is that with this campaign we not only raise awareness that this is happening to women, men, and our youth, but we also come together and inspire a change in the cycle of bullying in our communities."
Zwiercan also created an app, Kindness Crossing Borders, "People can follow my journey this year as Mrs. Illinois, as well as stay up to date with my platform," she said. "It's a very unique way to continue to educate and raise awareness internationally."
No stranger to the stage and performing, Zwiercan. noted that she has "a long history of competitive and professional dance. With that history, I also have experience speaking to the media, so that has really helped me." Zwiercan is a former cheerleader for the Chicago Rush football team, as well as for the Bulls.
"My last year as a Luvabull was as I was going into my final year in the hygiene program," Zwiercan explained. "I had decided to take a break that year so I could concentrate on my board exams. I had planned to return after I had graduated, but God had other plans for me."
This year, she also competed in the Mrs. International pageant, finishing as first runner-up out of 62 competitors from around the world, and winning the judges' interview competition.
Her husband is Dr. Christopher P. Zwiercan, '11, who practices at Manus Dental on North Michigan Avenue in Chicago and is a Clinical Assistant Professor of Oral Medicine and Diagnostic Sciences at the College. They met at the College, "but we didn't start dating until a few years after," she said.
"My husband and son, Cristiano, are also included in my journey as Mrs. Illinois, which I love so much," Zwiercan said. "My husband was even able to crown me when I won my title—one of my favorite parts of that night."
She formerly worked as a hygienist with her husband, "which was a lot of fun, but I don't currently," Zwiercan said. "Maybe again someday. He's such a great dentist and I'm so proud of him and all he does."
 Currently, she is a hygienist at Millennium Periodontics on West Jackson Boulevard in downtown Chicago with Dr. Christine Gadia, '02, MS Oral Sciences '02, and Dr. Robert Busan, Periodontics '11. "They are great," Zwiercan said.
Her website is www.bekindmakeadifference.com.
Photo: Nicole Zwiercan, Hygiene '11, with her husband, Dr. Christopher P. Zwiercan, '11.