Building Bonds and Bridges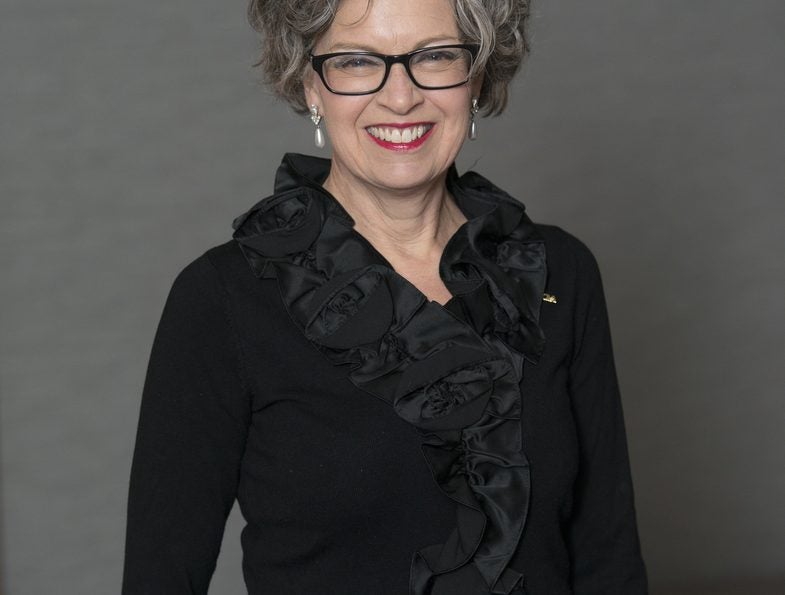 The bonds and bridges built are critical to our personal and professional success.
By Jessica Mueller
For Dr. Susan Becker Doroshow, '83, creating bonds and bridges has had some very profound effects on herself and the world around her. 
Dr. Doroshow, now a general dentist practicing in Skokie, IL, earned her BS in 1981 and her DDS in 1983 from the University of Illinois at Chicago College of Dentistry. 
"It was a number of things that led me to dentistry," Dr. Doroshow explained. "My family worked in the science field; there was an appeal of working with my hands and problem solving; and from a young age, I admired my family dentist, Dr. Harold Dreebin, '60, who was very kind and thoughtful with his patients. On my first day in dental school at UIC I knew I made the right choice. I had my own space, instruments, patients, and a sense of ownership." Dr. Doroshow opened her own practice right after graduation, and has been running it successfully for over 35 years.
Concerning her recent installation to the American Dental Association Board of Trustees, Dr. Doroshow shared that it was an honor to be elected; a confluence of climbing the ladder of leadership roles and building competencies along the way. Dr. Doroshow has been a delegate within ADA since 2003, and a member of numerous dental organizations, having served as President of the Chicago Dental Society in 2015, and Trustee to the Illinois State Dental Society from 2004-2007.
Dr. Doroshow reflected that one of her most proud accomplishments over the years has been her involvement in organized dentistry. Giving credit to faculty mentors Dr. David Kumamoto, '76, and the late Dr. Alvin Atlas, '77, she said that they, "lit the spark because they consistently encouraged me to get involved and showed me respect as a  peer, appreciated my clinical skills, and held no gender bias; something that was sometimes uncommon in the field." Another great moment was receiving the 2010 Dr. F. William Towner Organized Dentistry Award from the UIC Dental Alumni Association, presented by her mentor and then Alumni Association President, Dr. Atlas.
Dr. Doroshow briefly noted that inclusivity has come a long way yet still, people feel "othered" and left out. Thus, "whether it is with my local branch, at the state dental level, or now at the ADA level, I hope to show others that they are welcome. To be an encourager of all people and get them to participate." She offered an important piece of advice for those entering the field today: "Build a bond with your peers and bridges with those who can connect you to organized dentistry. Always work on your people skills as well."
Many dentists say that building bonds with patients is by far the best thing about the dental profession. While participating in the Donated Dental Services (DDS) program,
which provides free full service care to patients who do not have the means, Dr. Doroshow met an elderly woman who had experienced a stroke and was unable to speak. The woman's family came to Dr. Doroshow asking for denture services. With the help of her family, the woman went through all of the consultations, procedures, and impressions. The day came to test the wax tooth set-up. Dr. Doroshow inserted the teeth, checked for proper fit, and handed the woman a mirror to look. All of a sudden, she turned around and said, "That looks great!" 
In that one moment, all parties were astounded beyond words. Dr. Doroshow and family members found out that the reason the woman could not speak was that without the teeth present, the stroke made it impossible for her to move to mouth in a manner to produce words. "As soon as we gave her dentures, she was able to communicate—clear as day," Dr. Doroshow said. "That was all it was. And I just gave this woman the chance to speak with her grandchildren again!"
Whether it is this, or a warm hug from a mom who has been searching for a caring provider to help her child who has a disability, Dr. Doroshow said, "We change lives for people in ways that aren't always apparent at first. It is not just about the teeth. It's about their dignity, autonomy, emotional support…we give patients and families their lives back."
The love does not stop there with either. An avid roller coaster thrill seeker,
Dr. Doroshow travels the country to find the next jaw dropping ride; often sharing her wild enthusiasm with middle school aged patients. Moreover, when she is not doing that, she is at home cuddling her senior Labrador retrievers, giving them all the comforts in life they deserve before crossing the rainbow bridge. 
Dr. Doroshow closes her thoughts on a full and fulfilling career by saying, "In a world that doesn't always care or show dignity, we, as dentists have the power to build bonds and bridges to not only treat people but to treat them [and animals] with kindness and compassion."
Captions: Dr. Doroshow as President of Chicago Dental Society; Dr. Doroshow celebrating Chicago Dental Society's 150th Anniversary; Doroshow pictured with Mrs. Towner and Dr. Atlas; Doroshow at Cedar Point in front of "Top Thrill Dragster"; Doroshow with Labs, brothers Mike and Sam.