Annual MicroRNA Symposium 2022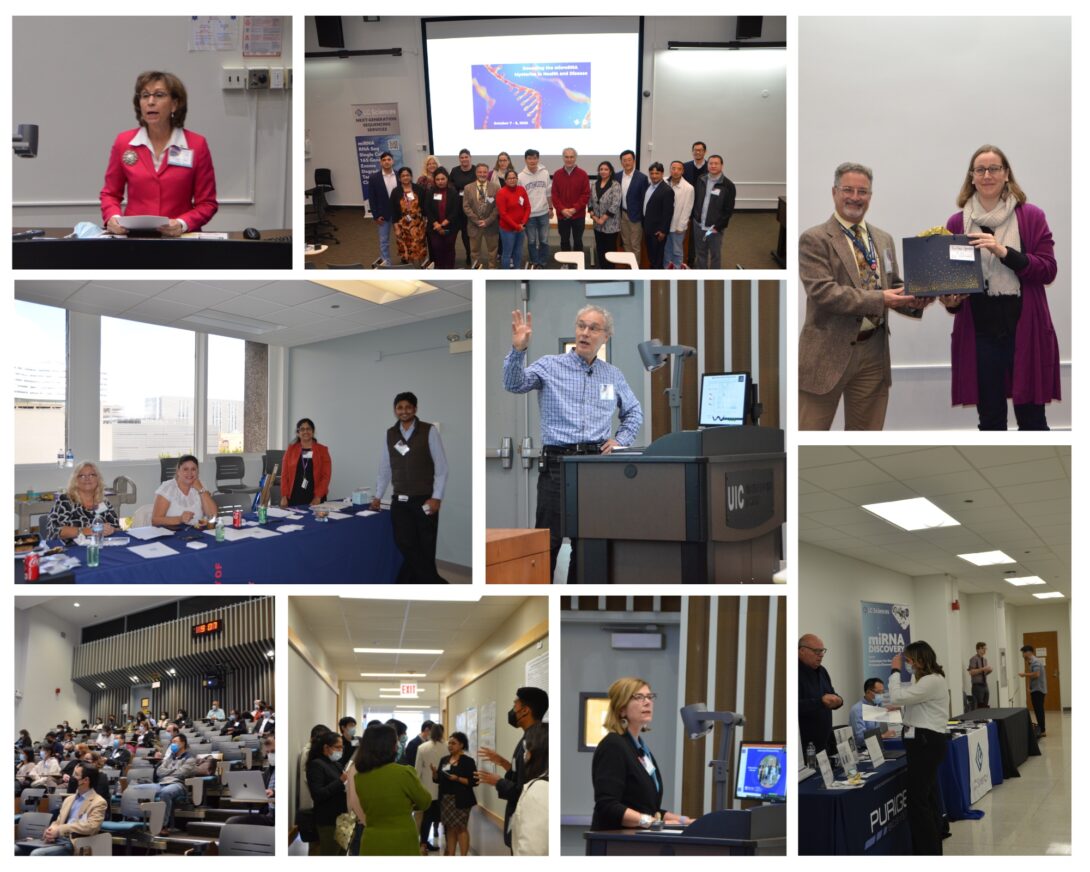 The Department of Research hosted their third "Annual MicroRNA Symposium" on October 7-8, 2022. The symposium brought together eminent noncoding RNA researchers, including miRNA co-discoverer and Lasker Awardee Dr. Victor Ambros, to share exciting developments and advances in the field. We hosted 11 speakers from around the US to highlight the functional role of microRNAs and other noncoding RNAs in cancer, immunity, developmental biology, and virus infections. Students and postdocs participated in short oral talks and poster presentation competitions. We believe that the exchange of scientific knowledge and collaboration evidenced in this symposium will assist in creating a dynamic platform for the workforce specializing on noncoding RNAs.
Dr. Afsar Naqvi and Dr. Roopa Biswas, symposium co-organizers, are thankful to Dr. Joanna Groden, Vice Chancellor for Research, Dean Susan Rowan, and Dean Scott Tomar for their kind support and participation. We gratefully acknowledge generous support from our industry sponsors. Over 100 participants attended this hybrid event and it turned out to be a great success!
Modified on October 28, 2022