Alumni Impact: Dr. Brian Homann Gives Back to Chicago's Homeless at Goldie's Place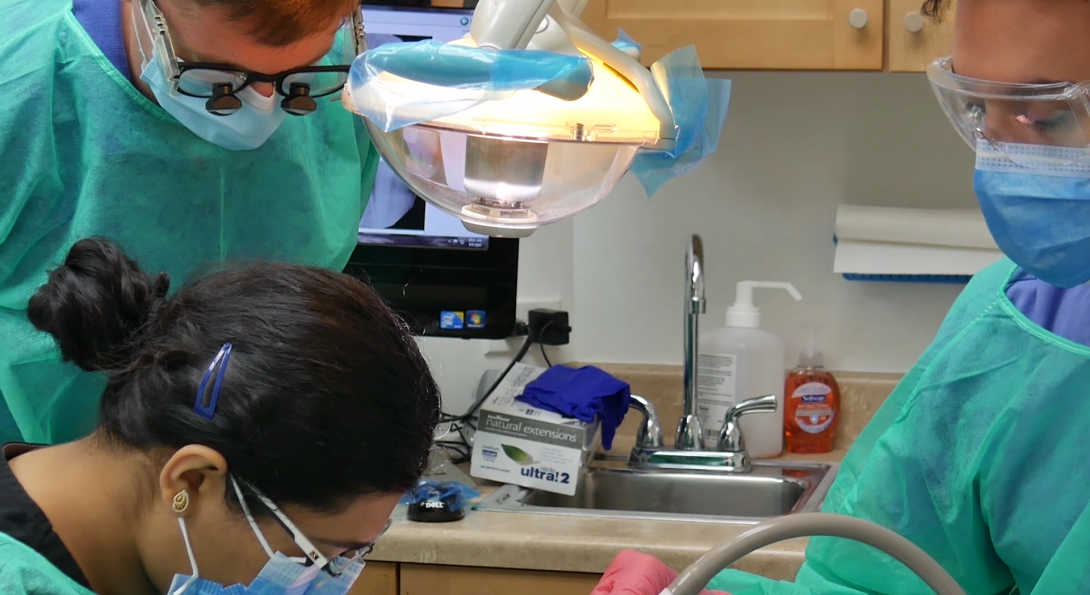 Story originally published  1/15/16
By Darcy Lewis
University of Illinois Alumni Association
Alice Campbell Alumni Center
 
Dr. Brian Homann, DDS '12, '08 UI, of Elk Grove Village Dentist, found his niche quickly. He's been volunteering at the nation's first completely student-run dental clinic ever since joining the inaugural team during his first year of dental school. And he has no plans to stop.
The College of Dentistry first partnered with Goldie's Place to establish and staff its dental clinic in 2009. The nonprofit organization teaches life skills to homeless adults in Chicago to help them regain self-sufficiency.
According to Homann, what sets Goldie's Place apart from many community clinics—which often provide emergency dental care only—is that it offers comprehensive care, ranging from exams and X-rays to fillings and extractions. "We get our patients out of pain and give them their smiles back so they're more confident during job interviews," he says.
Homann eventually was named clinic director of Goldie's Place. Following graduation, he also became a UIC adjunct faculty member, so he could supervise students at the clinic. Homann worked as the clinic's staff dentist until recently, when he opened his own practice. However, he continues to serve as a faculty supervisor, volunteer clinician and board member.
His biggest accomplishment at Goldie's was expanding its services to include dentures. "If you're missing visible teeth, it's hard to go to an interview and smile, which affects confidence," Homann says. "Initially, our basic services got people out of pain, but didn't help them with the end goal of getting ready for employment. But dentures can literally change that person's life."
Homann's passion for providing dental care to the underserved has not gone unnoticed. The UIC College of Dentistry recently honored him as the first recipient of its Young Alumnus of the Year Award. And in 2014, the Chicago Dental Society gave him its Vision Award.
But accolades aren't what drive Homann. "These people are really looking for a way back into the working world and some stability," he says of Goldie's Place clientele. "We provide the help that lets them help themselves."
Make Your Own Impact
The University of Illinois at Chicago College of Dentistry is truly transforming into a national leader in oral health. We cannot do this without the philanthropic support of our alumni and friends - you can help us change the future of dentistry and oral health care - here, in Chicago, at UIC!
  Video: How the College is Changing the Future of Oral Health