ADA, ISDS, CDS Leaders Visit UIC College of Dentistry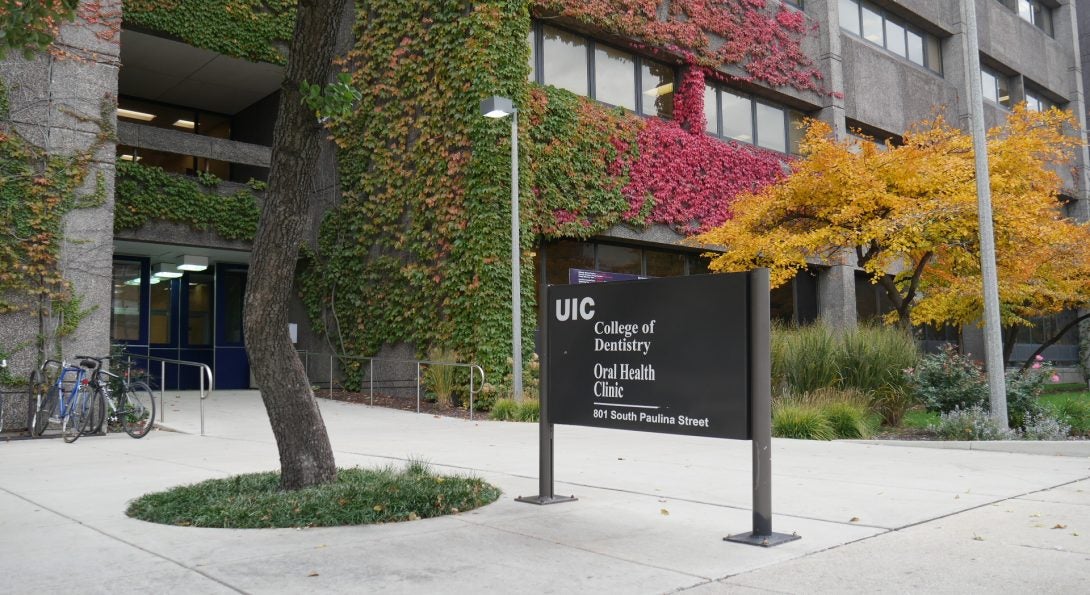 University of Illinois at Chicago College of Dentistry administrators led by Dean Clark Stanford met with leadership of the American Dental Association (ADA), Illinois State Dental Society (ISDS), and Chicago Dental Society (CDS) at the College on Feb. 3 to identify how the College and those organizations could better work together to help students succeed and be better dentists.
The College welcomed dignitaries from the American Dental Association, Chicago Dental Society, and Illinois State Dental Society to the College in February. Pictured along with the College's Dr. Darryl Pendleton, Dr. Lyndon Cooper, and Dean Clark Stanford are Dr. Terri Tiersky of the CDS, Dr. Barbara Mousel of the ISDS, and Dr. Carol Summerhays of the ADA.
The group worked on identifying what College faculty and students needed from those organizations to succeed, and identified opportunities for collaboration. 
Among attendees, from the ADA were Dr. Carol Summerhays, President; April Kates-Ellison, Director of Client Services; and Chris Chico, Outreach Manager, Client services; from the ISDS was Dr. Barbara Mousel, Vice President; and from the CDS was Dr. Terri Tiersky, Treasurer.
The officials also had a Town Hall meeting with the College's Student Council and American Student Dental Association leadership, and a separate meeting with the College's Diversity Advisory Committee.
Dr. Pendleton leads a discussion among visitors from the ADA, ISDS, and CDS and College personnel.