2021 White Coat Ceremony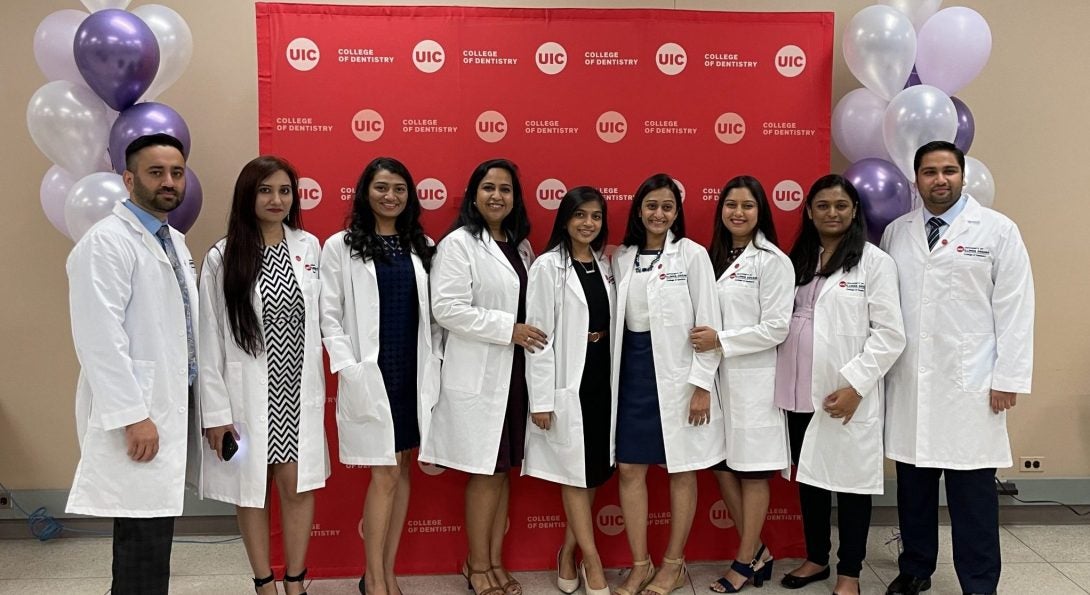 2021 White Coat Ceremony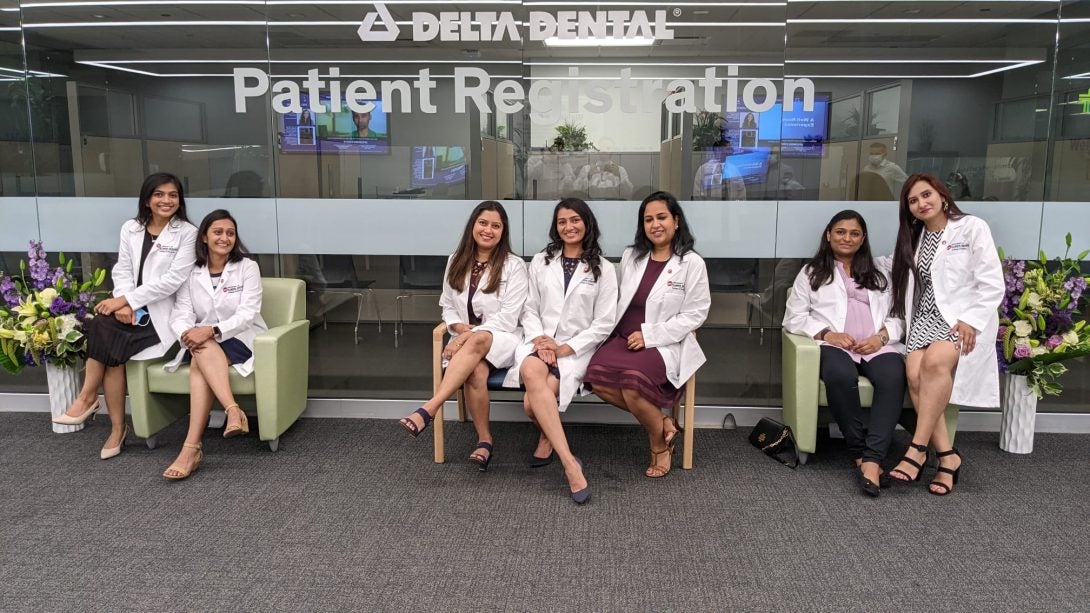 The White Coat Ceremony is an annual tradition marking the matriculating class of students entering the dental profession.  It celebrates the choice to pursue a life in service to the health of society.  During the Ceremony, University of Illinois at Chicago College of Dentistry deans and faculty members cloak students in their first white coat as a symbol of the trust bestowed upon them to carry on the healing profession of dentistry.
The 2021 White Coat Ceremony will acknowledge and honor the DMD Class of 2025, DMD Class of 2024, and DMD Advanced Standing Class of 2023 students as they affirm their commitment to professionalism, humanism, integrity and ethics in dentistry.  The 2021 White Coat Ceremony will take place on Friday, November 19, 2021 at the Isadore and Sadie Dorin Forum located at 725 W Roosevelt Rd, Chicago, IL 60608.
The ceremony will begin promptly at 6:00pm.  Doors will open at 5:00pm for general seating and seating will be provided on a first come, first served basis. Parking will be available at the Maxwell Street Parking Structure for a fee.
Modified on November 09, 2021