IT Services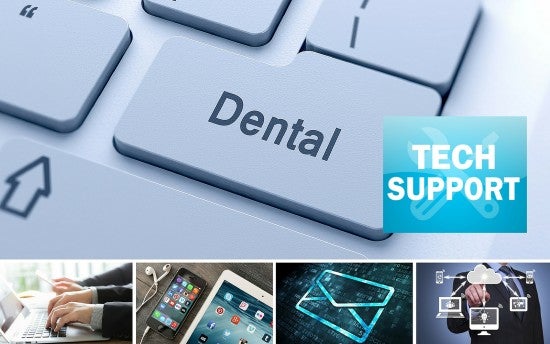 IT Support Services
The Helpdesk team will respond to requests, in the order they were received, during regular business hours. If your request is urgent, please call the helpdesk at: (312) 413-3182 or (312) 413-4731. The IT Helpdesk is available to answer questions and provide support for desktops, laptops, Windows and Mac OS, monitors), accessories and devices (usb devices, printers, copiers, scanners, barcode readers, magnetic card readers).
Email Services
Wireless Access
Connect to campus wireless via UIC WiFi
Wireless Access points
Map of COD and campus locations for UIC WiFi
Audio Video Support
For special AV equipment requests please email codithelp@uic.edu. In the request email please include the equipment needed, the room, and date & time of the event.
How to send a message:
If you are a member of the ListServ, you can post directly to that list by using that ListServ's email address (see list below).
Terms of Use:
College of Dentistry ListServs are to be used only for promoting the educational, administrative, or other college-related goals of the College of Dentistry.  For security purposes, only UIC email addresses will be allowed on the ListServs.
The following are expressly forbidden:
Obscene, threatening, or offensive material
Commercial postings, other than private sales among the College community
Large files (e.g., images)
Attachments should be avoided if the text of the attachment can be easily placed in the text of the email
Listservs available in the College:
Please download the Pharos UPrint client from the link below (as appropriate for your operating system) and install the client. The installation is self-explanatory. When sending a print job, please select "Uprint – DENTISTRY" from the list of printers in the application you are printing from.
Note: The UPrint client shared above is only for the use of UIC College of Dentistry students, faculty and staff.
Phone: (312) 413-3182 or (312) 413-4731
Hours: 8 am to 5 pm, Monday to Friday