Clinic & Research Day 2020
Celebrating and Sharing Research Achievement in Oral Sciences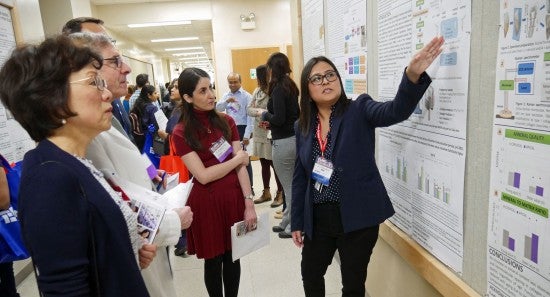 Thank you for attending the 33rd Annual Clinic and Research Day on March 5,  2020!
>> Save the Date for the C&R Day 2021 – Coming soon!
Get the latest updates in oral health sciences at the 34th annual Clinic and Research Day! The College of Dentistry's annual Clinic and Research Day provides a forum for students, postgraduates, and research staff to present research achievements to the members of the College and larger research community. Additionally, Clinic and Research Day offers continuing education credit opportunities, dental products and service exhibits, a keynote lecture and student awards.
Join faculty, postgraduates, and students as they present a wide range of research activities from basic research, public health and prevention, and the development of best practices in dentistry, to the creation of techniques and technology that will allow teeth to be regenerated in adults. Research at the College spans from "bench to chairside" to advance diagnostic and interventional knowledge and therapies in oral health and other fields.
Continuing Education credit will be available for attending the poster presentations and the keynote presentation.
Support and learn from our students, residents, and fellows as they present a wide variety of posters highlighting current research covering basic, behavioral, clinical, and applied sciences applicable in public health and prevention, the development of best practices in dentistry, and the creation of techniques and technology that will allow teeth to be regenerated in adults. Research occurs at the College from the "bench to the chairside" (and the reverse)—to accelerate diagnostic and interventional therapies for College patients. Clinic and Research Day allows the postgraduates, students, and their faculty mentors to share their research with the dental and medical communities.
Driving life-changing discoveries through research is one of the goals of the College's IGNITE: The Campaign for UIC, its $37 million fundraising campaign.
Over 130 posters covering several topics:
Cancer Biology/Oral Cancer
Biomaterials/Dental Materials
Tooth Development & Movement
Social Science/Behavior
Wound Healing/Tissue Regeneration & Repair
Imaging &Therapeutic Modalities
Case Reports & Literature Reviews
Tours and Exhibits
Vendor exhibits will be located on the 5th floor throughout the day.
Visit the Kottemann Gallery of Dentistry and the DuBrul Archives Room.
Tour the clinics and laboratories.
Receive Continuing Education credit.
2021 Keynote Speaker- TBA
Event Schedule
8:00 AM – 9:00 AM       Vendor Set-Up
9:00 AM – 1:00 PM       Exhibition Fair
9:30 AM – 11:00 AM     Poster Session I
11:15 AM – 12:45 PM   Poster Session II
1 PM – 2 PM                    Keynote Presentation
2:00 PM – 2:45 PM       Three Clinical Short Talks by Researchers
2:45 PM – 3:30 PM       Presentation of Awards
For more information contact Amsaveni (Amsa) Ramachandran aramach@uic.edu or Dr. Linda M Kaste kaste@uic.edu.
2020 Event Sponsors- Thank you!
The UIC College of Dentistry is proud to host over 30 sponsors who are industry leaders, dental product manufacturers, and service providers. Thank you for making Clinic and Research Day possible!
Logo Part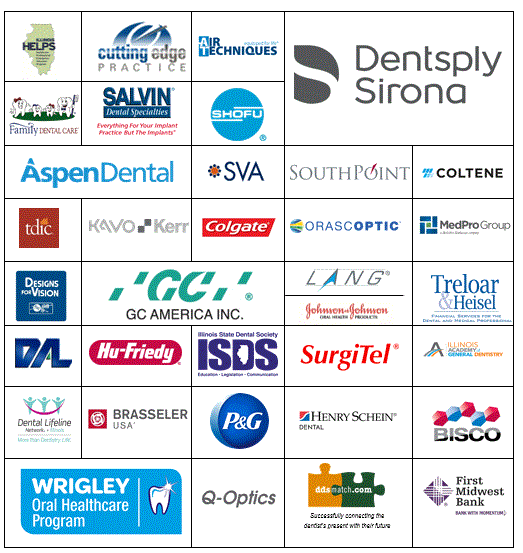 Interested in becoming an event sponsor for 2021?  Contact Jessica Mueller at jmuelle0@uic.edu.
National Dental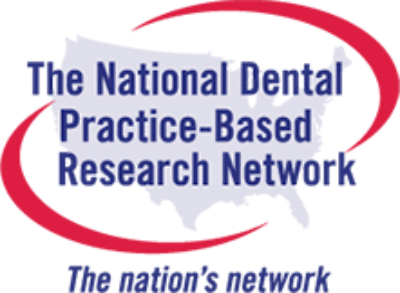 National Dental PBRN
Tracy Shea, a regional node coordinator for the Midwest Region of the National Dental PBRN will be in attendance at the Clinical and Research day. Please stop by her table to get more information and sign–up to become a member for the National Dental PBRN. You can also visit the Network at https://www.kpchr.org/ndpbrn-hub/ to enroll. Questions? Contact Tracy at tracy.l.shea@healthpartners.com. Visit http://NationalDentalPBRN.org.
2020 Awards and Winners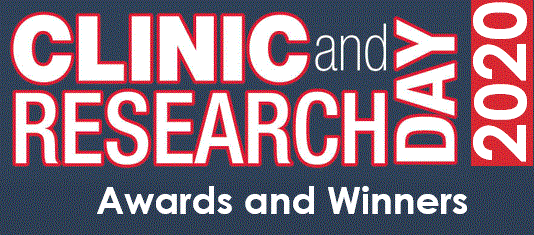 Clinic & Research Day Resources
Research Themes
Working to improve treatment of oral cancer, caries, periodontal, and other oral diseases.
Moving beyond tissue replacement, using materials to enable our bodies to regenerate damaged and failing tissues.
Clinical, Translational & Community
Leading transformative studies to improve oral health outcomes both in the clinic and the community.