Support Student Experiences & Success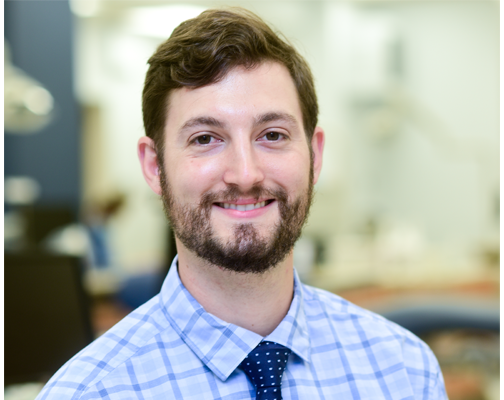 "The generous support that the College receives from alumni helps to make our department a very desirable and sought-after resident program."
Dr. Michael Seelig
MS Oral Sciences '20, Orthodontics '20
Inaugural Dr. Jerome and Mrs. Joy Fein Scholarship recipient
Our dental students are our greatest asset and are at the heart of our mission Heading link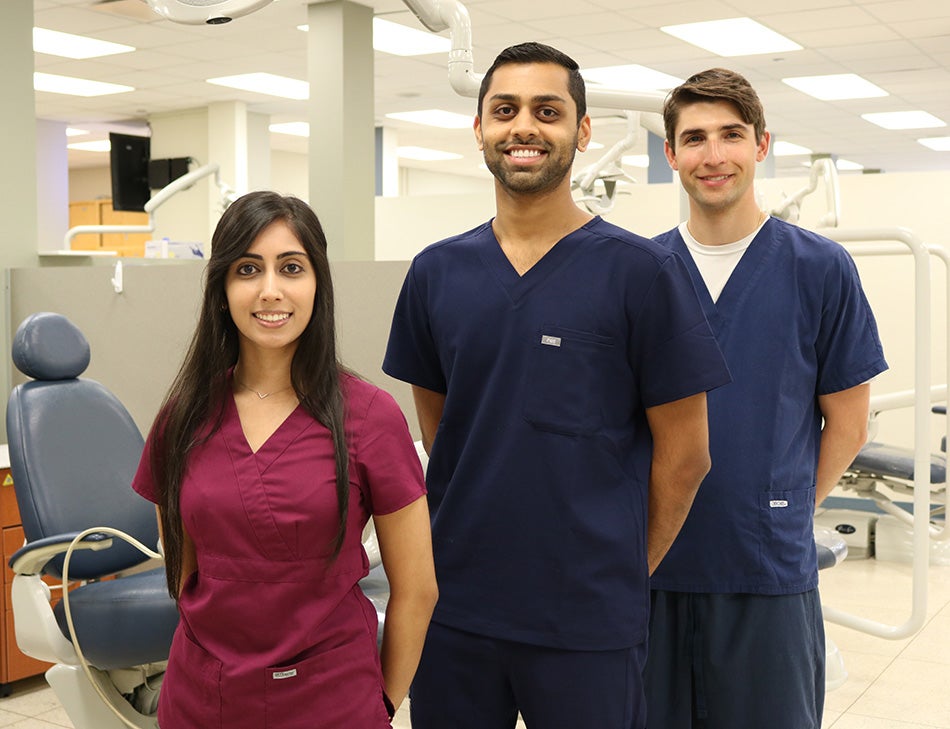 Enriching student's experiences and ensuring success
Our dental students are our greatest asset and are at the heart of our mission. As such, we will ensure that our curriculum remains at the leading edge of dental education, that our clinical and learning spaces remain state-of-the-science, that our student experiences extend beyond the clinics both nationally and internationally, and that access to research opportunities for all students will be expanded.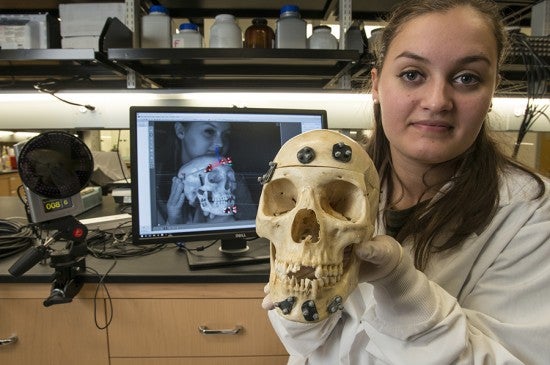 The Fund for Excellence helps to defray those expenses not covered by State funds as well as to provide financial support for other unique faculty and student needs, including the development of new courses and programs, provide new technology to the Small Group Learning model, and help purchase research and laboratory equipment. With no State budget to date in fiscal year 2016, the College is relying on support from the Fund for Excellence more than ever before. Your gift will allow our students and faculty to expand their knowledge.
Technology at the College allows students to further expand our skill sets and puts us in a position to make greater contributions to the dental community in the future.

|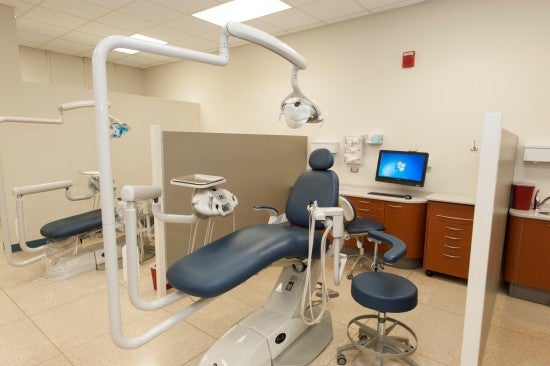 More than 90% of the College's 300 clinical operatories have been transformed into a state-of-the-science clinical learning and oral health care delivery environment. We have greatly benefitted from the on-going support of alumni, friends, and corporate partners. We now need to repay the University for a loan that created our new facilities in time for the 2013 ADA Accreditation Site Visit. Help us raise the remaining $4 million needed to cover the costs related to transforming our Group Practice Clinics. You can do so by:
Naming a clinical operatory for yourself or a loved one.
Helping to cover the costs of the various operatory components, such as computers for the electronic patient record, chairs, cabinetry, slow- and high-speed hand pieces, and green technology related to water delivery systems and LED chairside lights.
Purchasing new technology that allows students to electronically call faculty over via large screen monitors to review the treatments being performed—enabling the students to spend more time with their patients at chairside.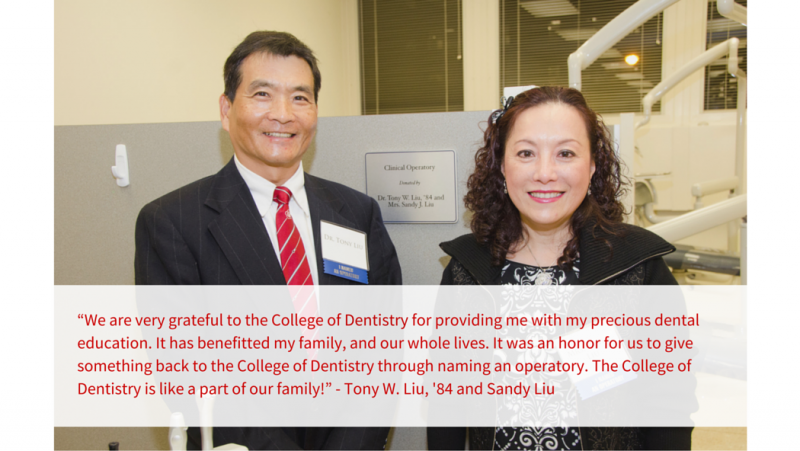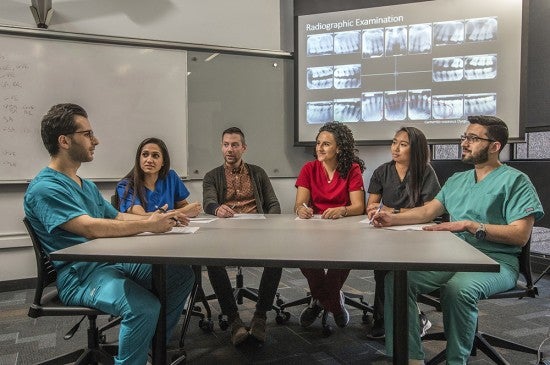 The A.C.E. Student Scholars Fund was created in 2015 and the Achievement, Commitment, and Empowerment of our DMD students. This current-use scholarship fund is focused on helping today's students continue to thrive in the classroom, clinics, and community while facing the challenges of ever-increasing tuition, fees, and student debt.
Tuition and fees are running in the $75,000 range annually and the average debt upon graduation is over $238,000. Despite all of this, our DMD Classes of 2015, 2016, and 2017 all had a first-time pass rate of 100% on Part I of the National Board Dental Examinations and the Class of 2015 also had a 100% pass rate on Part II.
Our students are high-achievers, committed to helping the under-served, and empowered to do good. They are your future colleagues and will make the profession proud.
"It made a total difference in the way I perform as a dental student. It helped me purchase my book supplies and it helped me prepare better for my studies."

|
Support the next generation of dental students
Our students are learning and serving by caring for vulnerable and underserved people, in our city and around the globe. Your gift helps them make this critical impact while becoming experienced oral health professionals.