IGNITE Campaign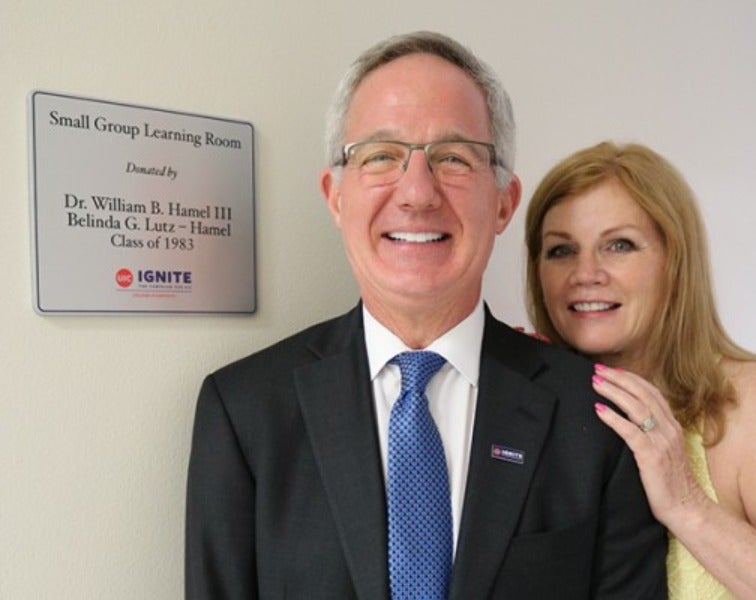 "If you want to guarantee a strong future for dentistry, there is no better place to invest in than the UIC College of Dentistry."
William B. Hamel III, DDS '83
Past President, UIC Dental Alumni Association Board of Directors
General and cosmetic dentistry practice in Clarendon Hills, IL
Dr. Hamel is pictured with his wife, Belinda G. Lutz-Hamel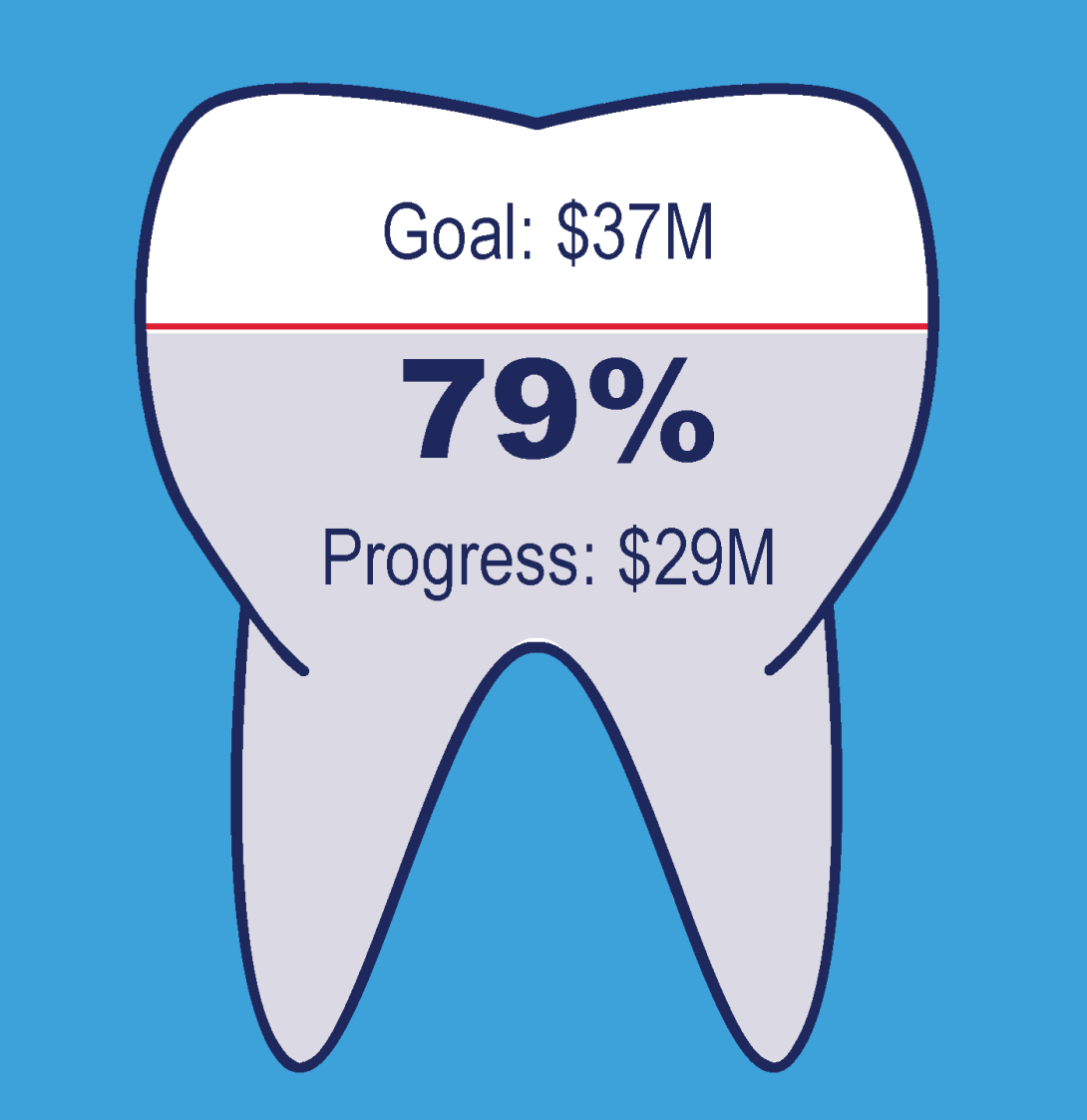 IGNITE: The Campaign for UIC, culminated on June 30, 2022, and exceeded its $750 million goal more than five months ahead of schedule. We can't put IGNITE behind us without properly thanking the more than 50,000 donors who pushed IGNITE over its goal and showing the impact of what they gave.
Thanks to the generosity of alumni and friends, the College of Dentistry raised over $29 million, 79% of its goal. We're grateful for each and every contribution. Together, we're Changing the Future of Oral Health.
14 new endowed scholarships created during IGNITE

6 new endowed faculty positions created during IGNITE

$ 4.90 M raised during IGNITE to support student experience and success
The University of Illinois at Chicago College of Dentistry is truly transforming into a national leader in oral health. We cannot do this without the philanthropic support of our alumni and friends . You can help us transform the future of dentistry and oral health here, in Chicago, and at UIC!
Student Experience & Success
Our dental students are our greatest asset and are at the heart of our mission. An important way to support them is through scholarship giving. There are several scholarships available to support student success. The Fund for Excellence helps to defray those expenses not covered by State funds as well as to provide financial support for other unique faculty and student needs.  Our students are changing the future of oral health by learning and serving to improve care, and advance the profession. Your gift helps them make this critical impact while becoming experienced oral health professionals.
 Video: How Scholarships Support Student Success
Research: Support Discovery of New Knowledge
The UIC College of Dentistry has a research infrastructure inspiring courageous discovery of new knowledge to improve oral health care and the profession. Our research is focused in the areas with the biggest promise to change the future of oral health: cancer and inflammation biology, big data and bioinformatics management, novel biomaterials/bioengineering, along with wound healing, and tissue regeneration. Your support allows us to accelerate improvements in quality of life, critical to the University as a Carnegie 1 research institution.
Community-Based Service Learning & Public Health
We are addressing the oral health needs of vulnerable and underserved populations, and reducing the barriers to access to care through affordable patient care services, service-learning and community outreach efforts.  The College of Dentistry joins with the University in delivering real solutions to community disparities by expanding the power and reach of oral health care delivery and education. Your support will help us continue to expand our services and gain partners in the communities where we can have the greatest impact.
Bruno J. Mancari
Director of Development
(312) 413-3554
Ana Lisa Hendricks
Director of Donor Relations
(312) 996-0485
Janette Guzman
Administrative Aide
(312) 996-0670
Office of Advancement and Alumni Affairs (MC 621)
UIC College of Dentistry
801 S. Paulina St.
Chicago, IL 60612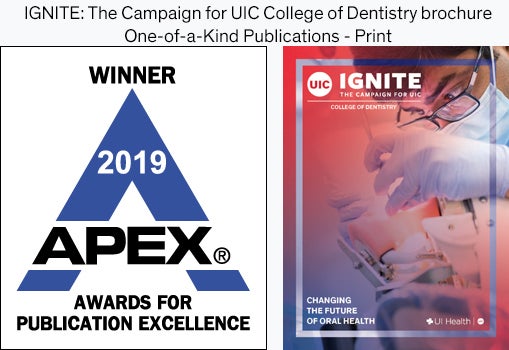 Contribute and Stay Connected
Support the next generation of dental students
Our students are learning and serving by caring for vulnerable and underserved people, in our city and around the globe. Your gift helps them make this critical impact while becoming experienced oral health professionals.