Student Advocacy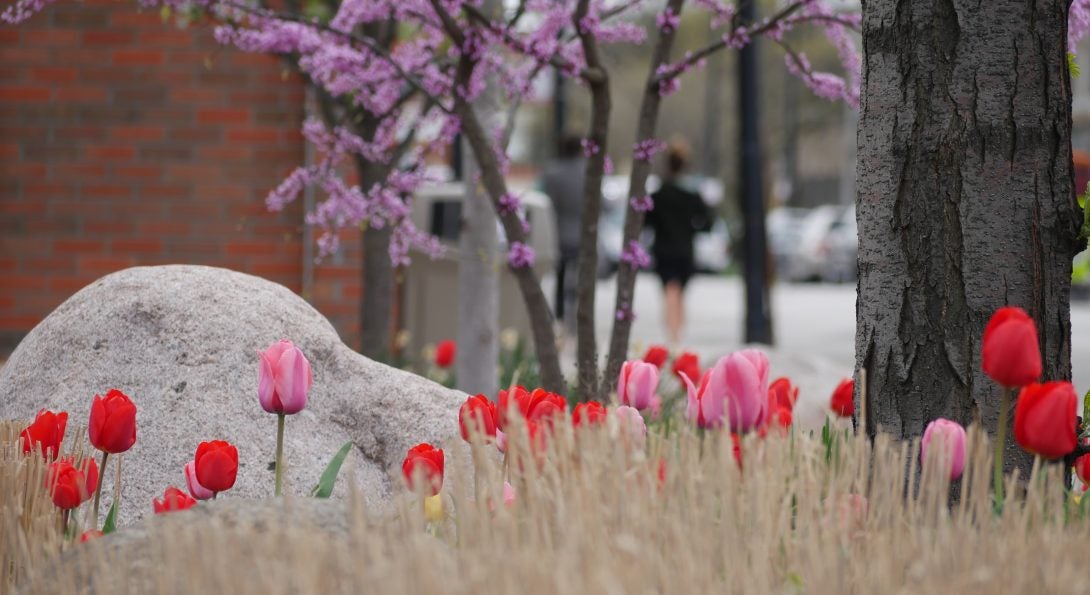 What is Student Advocate? 
The Student Advocate helps students navigate educational, personal and other campus matters that may impact successful academic goals. Links students with the appropriate university resources and collaborates with faculty and staff in order to support and encourage students' academic and personal goals.
Ms. Millie Mendez - Student Advocate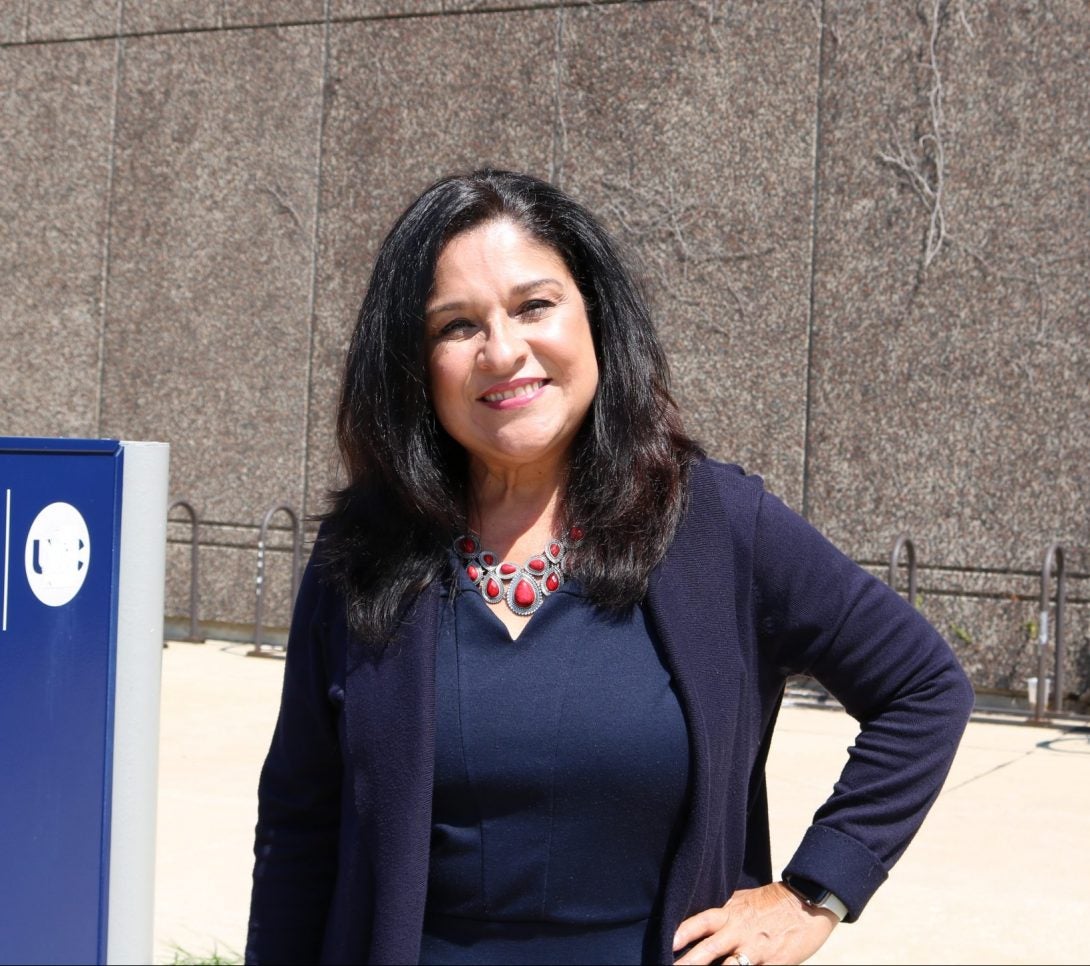 Meet Your Student Advocate

Ms. Millie Mendez
The goal of the Student Advocate is to provide students with guidance and support free of judgement and approached with an open mind and positive attitude. The Student Advocate serves as a sounding board and resource for students that may need assistance or advice with concerns or issues including academics, personal and or general life situations. Advocate Millie Mendez, provides neutral, confidential and independent guidance by listening, providing encouragement and connecting students with the appropriate university and community resources. The resources provided will be aligned to meet the student's personal needs. Faculty and staff assisting students with academic or personal challenges also have access to these resources and are encouraged to contact the student advocate as needed.
It is important to note that student names or concerns are not shared without the consent of the student. The only exceptions to confidentiality is in the case of imminent risk of serious student harm or where mandated by law, and in situations of sexual misconduct/harassment matters where federal law (Title IX) requires reporting to the Office of Access and Equity.
Wednesday Wellness Newsletter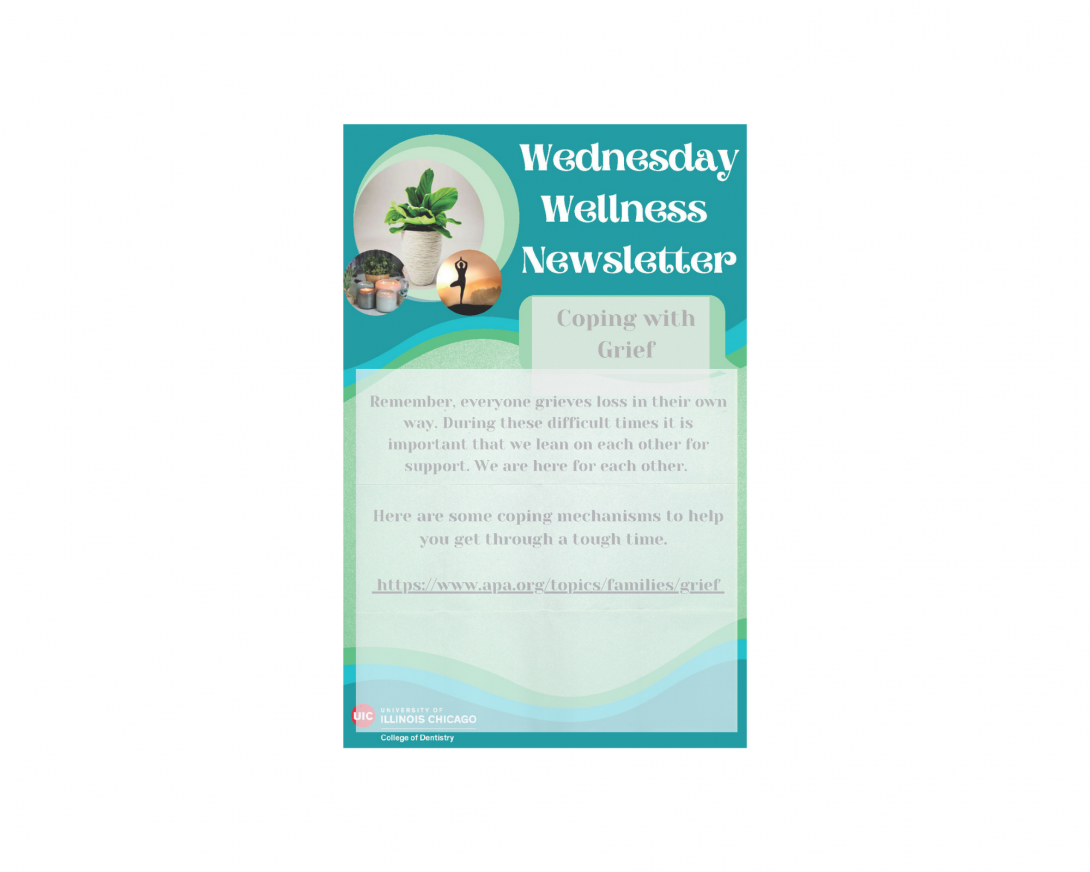 Each Wednesday, a Wednesday Wellness Newsletter is shared with information to help improve your wellness. Please check out the latest newsletter here
The College is a place where we support each other, and we are here to support you. Please feel free to contact us with any questions, comments, or concerns. Together, we can survive and thrive
Student Advocate Office Hours
Accessible for referral or assistance via virtual office using Zoom or Microsoft teams at lmendez@uic.edu
Tuesdays and Wednesdays 8:00 am – 4:00pm
UIC College of Dentistry
Office of Student and Diversity Affairs
801 S. Paulina Street
Chicago, IL 60612