Annual microRNA Symposium 2022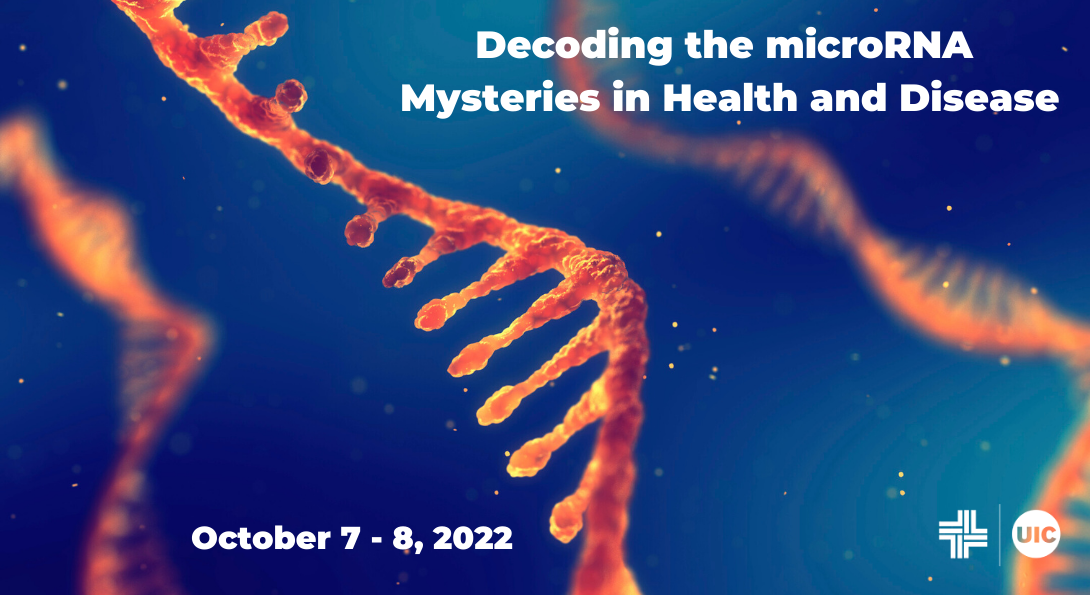 The MicroRNA Symposium is a global forum that brings together internationally renowned experts to highlight the latest developments in the field of basic and translational microRNA research. This symposium aims to foster cross-collaborations between national and international researchers/clinicians and serve as a vital platform to accelerate the clinical utility of miRNA-based diagnostics and therapeutics that can pave ways for precision medicine. This meeting will strengthen academia-industry partnership and provide a stimulating environment where students, postdocs and junior investigators can present (oral and poster) and discuss their research to a dynamic audience.
On behalf of the organizers, Dr. Afsar Naqvi (UIC COD) and Dr. Roopa Biswas (USU School of Medicine), we cordially invite noncoding RNA researchers and enthusiasts to participate in this year's hybrid symposium on Friday October 7, 2022 - Saturday October 8, 2022.
Please find details on location, registration dates and pricing, agenda, abstract submission, speaker information, and sponsorship below. If you have urgent questions please contact Dr. Afsar Naqvi directly at afsarraz@uic.edu. If you have any general questions or require more information please email us microRNAsymposium@uic.edu.